Conference Secretariat
Conferences and Events
PO Box 24 078
Mail Centre Manners St
Wellington
Phone: 04 384 1511
Email:
[email protected]
Website
www.confer.co.nz
Exhibitors
Boutiq
COST
IRL
IZON
Lastek
Magritek
MEP Instruments Ltd
RF Test Solutions Ltd
Scimed
Sigma-Aldrich
Registration





Registration Fees





Full Registration fees include; entrance to all conference sessions, conference handbook, satchel, lunches and tea/coffee breaks, breakfast on Thursday & Friday, Welcome Function and Conference Dinner.

The social functions are not included in the Day registration. If you are attending the day only and wish to attend a social function you are required to pay for a ticket.



All prices are in New Zealand dollars and are GST inclusive..


On or before 3rd
November 2010
On after 4th
November2010



Full Registration




Students outside Wellington*




Students in Wellington*




Day Registrations






$950




$450




$500




$300




$1100




$500




$550




$300

*

Student registrants

should arrange for a signed letter from their supervisor to be sent to the Conference organisers

[email protected]

fax no: 03 546 6020 confirming that they are a current enrolled student.




Pre-Congress Workshops


The following workshops will take place on Monday 7th February. There is no cost to attend but you are required to indicate on the registration form whether you will be attending.



Multidisciplinary Collaborative Research Ventures


Monday 7 February 2011 2.00pm – 4.00pm



EU Materials-related COST Programme


Monday 7 February 2011 4.00pm – 5.00pm





Payment Options



Credit card (Mastercard, Visa or AMEX)
Cheque or Direct Credit (choose Invoice in the payment screen and an invoice will be attached to your registration confirmation email with the conference bank account details)

Payment Details
Full payment of registration fees must be made prior to the conference.
Credit card - Pay online with our data encrypted secure server. Instructions will be emailed to you in your registration confirmation letter.
All registrations must be accompanied by credit card details, a cheque (drawn on a NZ bank) or direct credit in New Zealand dollars
Please make cheques payable to: "AMN-5 Conference"
Overseas cheques cannot be accepted
Direct credits should reference your invoice number and organisation. Account information can be found on your invoice.
If you have any problems with your online registration please call us at +64 04 384 1511 so we can help you.

Cancellation and Refund Policy
Cancellations must be notified in writing by email to [email protected]
Cancellations received by 3 November 2010 will not incur a cancellation fee.
Cancellations received after 3 November will incur a $75 fee.
No refund will be given for cancellations received after 1 January 2011
Registrations can be transferred to another delegate at any time.


Special Requirements
Should you have special needs for food or mobility requirements, or have any other special requirements please let us know when you register.




Platinum Sponsors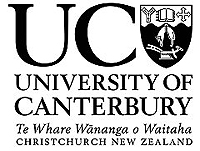 Gold Sponsors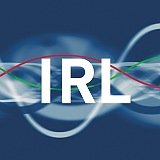 Bronze Sponsors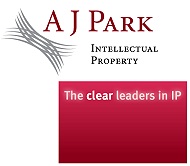 General Sponsors