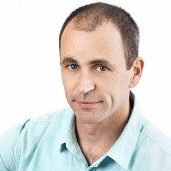 Grant Rix
Training and Programmes Director, Mindfulness Education Group
Training and Programmes Director, Mindfulness Education Group
Grant is a leader in mindfulness training, delivery and research in New Zealand. While at the Mental Health Foundation of NZ, Grant created New Zealand's own evidence-based, curriculum aligned mindfulness in schools programme: Pause, Breathe, Smile, which is now being delivered in over 200 schools nationwide.
Grant has presented on mindfulness in New Zealand, Australia and China and has been involved in researching the effects of the Pause, Breathe, Smile programme in New Zealand schools alongside researchers from AUT University and the University of Auckland. He has co-authored four published papers and a book chapter in Mindfulness and Education: Research and Practice.
Together with Natasha Rix, Grant founded the Mindfulness Education Group in 2016 to train school teachers, counsellors and psychologists, to deliver the Pause, Breathe, Smile programme for the benefit of our children and young people.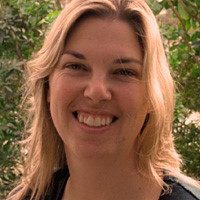 Natasha Rix
Strategy and Operations Director, Mindfulness Education Group
Strategy and Operations Director, Mindfulness Education Group
Tash is an inspiring, pragmatic, and skillful mindfulness teacher with 20 years dedicated mindfulness training and meditation practice experience.
In 2012, Tash founded Mindful Living, providing expert mindfulness training for education and health professionals, parents, and a wide range of organisations and workplaces. She collaborated with AUT University on the Mindfulness for Care Workers research study and develops meditations for the FitCode App.
Since 2014 Tash has been instrumental in the growth of New Zealand's own evidence-based, curriculum aligned mindfulness in schools programme: Pause, Breathe, Smile. As a co-founder and Director of the Mindfulness Education Group she manages the operations and professional development of educators and health professionals in Pause, Breathe, Smile.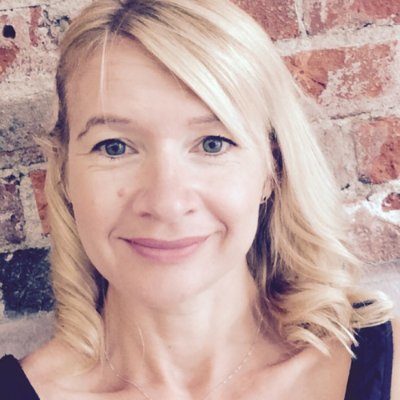 Lotty Roberts
Head of Strategic Change and Transformation Office, BNZ
Head of Strategic Change and Transformation Office, BNZ
Lotty has over 20 years' experience leading people through large scale change and transformation projects. She's a forward thinker in New Zealand on Change Leadership and Management, having set up and led one of the most advanced Change Practices in the southern hemisphere.


The pace of change is relentless – 'Change is the new black' - is a phrase Lotty uses often. Focusing on leading people through change is vital, as for those affected, change often equates to uncertainty, stress and anxiety, which suppresses the creative spirit. It's all 'go', 'do', 'think' and 'decide' and much less time to 'be', 'create' 'notice' and 'absorb'. Add what's going on outside of work, and it's the perfect storm for our minds. No wonder so many people feel overwhelmed.


Lotty is a recovering 'busy-holic', and she knows how easy it is to slip backwards. A dabbler in mindfulness for 9 years (more seriously in recent years) she equates mindfulness with her being a more effective leader, overcoming post-natal anxiety, enhancing her performance as a former national distance runner, and managing years of chronic pain from debilitating arthritis, which culminated in a double hip replacement at the age of 43.


Since committing to 'mostly' daily practices (she's not perfect and doesn't aspire to be) Lotty knows everything is just better and easier with mindfulness "for me and everyone around me". She is passionate about the benefits of practising mindfulness both in and out of work, and believes it's a game changer on an individual and company level.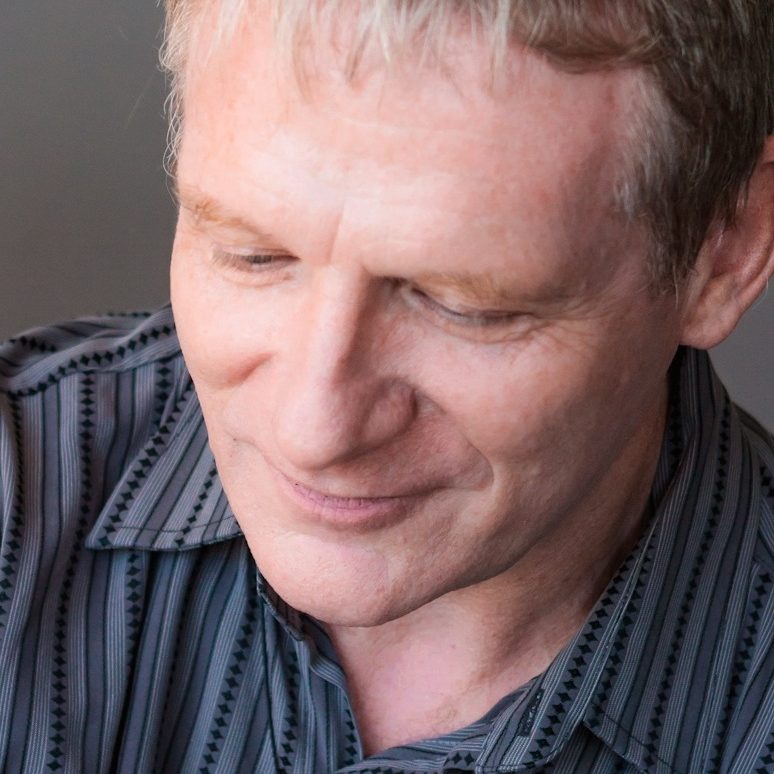 Dr Robin Youngson
Co-Founder, HEARTS in HEALTHCARE
3
Co-Founder, HEARTS in HEALTHCARE
Dr Robin Youngson is an anaesthetic specialist in New Zealand, internationally renowned for his work on compassion in healthcare. A founding member of the national Quality Improvement Committee in New Zealand, Robin was the NZ representative on the WHO International Steering Committee for Patient Safety Solutions. Current positions include: Honorary Senior Lecturer at Auckland University; Editorial Board of the Journal of Compassionate Healthcare; Global Compassion Council of the international Charter for Compassion. Robin is the author of the acclaimed book "TIME TO CARE – How to love your patients and your job". In 2016, Robin was given the Chair's Award by the New Zealand Medical Association – the highest honor of the NZMA, given for outstanding contribution to the health of New Zealand.
Robin is the Co-Founder of Hearts in Healthcare, taking his work on compassionate healthcare to 15 countries around the world.
For further information see: heartsinhealthcare.com
---
I've spent a whole lifetime trying to improve the healthcare system, in many formal leadership roles and also as a social activist, launching an international movement to humanise healthcare. For decades, I failed to create much in the way of change. Lately, my leadership has become more influential and there's widespread international interest in my work, both from clinicians and executives. What made the difference? The simple fact is that I had to change myself to change the world. The key to that change was developing mindfulness and self-awareness. Learning to free yourself from your 'story' and instead serving the world with compassion, non-judgment, a willingness to be vulnerable and to learn - opens up remarkable opportunities for working together and inspiring sustainable change. That's what this conference is all about. I'm thrilled to see this growing movement towards mindful leadership and sustainable values.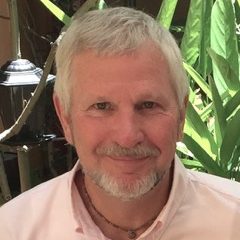 Paul Bedson
Senior Therapist and Facilitator, the Gawler Foundation
Senior Therapist and Facilitator, the Gawler Foundation
Loves all things deep and meaningful. Boasts that he can teach anyone to meditate, even the busiest thinkers. Committed to healing emotions and relationships.
Paul has been working in the field of mind/body medicine for over 25 years as a counsellor, psychotherapist, meditation instructor and natural therapist. His particular interest is in helping people deal with the range of emotional issues associated with their healing journey. Paul also works with grief and anxiety issues and relationship problems. He teaches mindfulness-based styles of meditation which develop wisdom and compassion through awareness of body, emotion, mind and spirit as one integrated Self. Paul co-authored the book Meditation an In-Depth Guide with Ian Gawler.
---
I teach people to teach mindfulness meditation.
I am constantly inspired by where mindfulness is reaching into our communities.
Mindfulness meditation is being introduced into schools, nursing homes, jails, detention centres, wellness centres, hospitals, community health centres, mental health clinics etc.
Mindfulness meditation gives people a resource which enables them to grow, heal and thrive.
Mindfulness meditation is also reaching into businesses and helping to create a culture of respect, support and encouragement.
Spreading the seeds of mindfulness is my passion.
Joe Harawira
Rugby Smart Manager, New Zealand Rugby & Founder of Flo Clothing
Rugby Smart Manager, New Zealand Rugby & Founder of Flo Clothing
Joe Harawira has a background in sport with a focus on athlete wellbeing. He currently works for New Zealand Rugby managing a programme to help keep players safe on and off the field. Prior to this he worked in rugby league for the NRL helping athletes thrive in high performance environments. Joe has a military background having served overseas on operational tours with both the New Zealand and British Defence Forces. After leaving the military he attended university completing an Executive MBA and degree in sport science. In 2016 Joe started Flo Clothing – a social enterprise with an aspiration to eliminate child poverty. He is passionate about Maori culture, whanau, social enterprise and health n' fitness.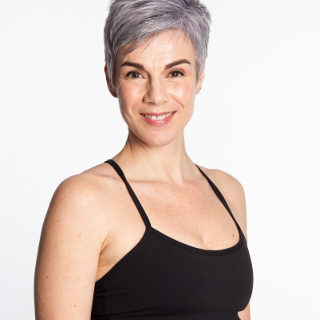 Kim Munro
Director, Empower Studio
Kim's has weaved through several career paths and moved from one side of the world to the other. The common thread through her career path has been the love of working with people, from hairdresser to social worker, and now as a yoga teacher and studio owner.
Kim is a true believer in natural therapies treating the root cause of our physical and mental ailments. A conclusion she came to while making yoga part of her daily life to overcome some serious health issues.
Now as a highly experienced yoga teacher, Kim passes on her passion for improving and encouraging long-term health, well-being and happiness.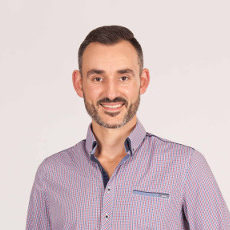 Andy Munro
Director, Empower Studio
Andy Munro loves to feel the taste of ageless freedom in his mind and body. In the last decade, he has redesigned himself from one of a stressed and stiff endurance based 30 something, weekend athlete, to that of a youthful 40-year-old with bounce and elasticity to spare. Andy's health and fitness journey has taken him from an 18-year-old sports science grad to meditation training school and many places in-between. He holds a BSc (Hons) degree in Sports and Exercise Science. He is a qualified Mindfulness Meditation teacher, personal trainer, yoga teacher, TRX suspension and Animal Flow trainer. Andy Co-owns Empower Studio in Wellington's CBD where he spends his time working as a personal vitality coach delivering his three major passions – mindfulness meditation, functional movement and nutritional bio-individuality to his many clients.
Lotta Dann
Author
Lotta Dann is a recovering alcoholic who has a large international following for her writings on addiction and recovery. She has written two best-selling memoirs, the second of which, 'Mrs D Is Going Within', focuses on mindfulness and other techniques she developed to help with long-term sobriety. She runs the popular Government-funded community website Living Sober, writes regular articles on all aspects of sobriety for local and international websites, and consistently promotes recovery on her social media accounts. Mindfulness has helped her deal with tricky colleagues, stressful situations, demanding pressures (family, work etc). She leads the large community at Living Sober in her role as the website's manager (having over 5000 registered members) and practising mindfulness influences the values and ethos she brings to the site. She lives in the hills of Wellington with her husband, three sons and black labrador, all of whom have benefitted from her immense turnaround from boozy, disconnected woman to grounded, authentic one.
---
I am always grateful for the opportunity to talk about my recovery from alcohol addiction. But while quitting drinking was the first big step in turning my life around,​ it wasn't until I started exploring and understand the concepts of mindfulness that things really shifted for the better. I often say "mindfulness is the answer to everything!" and I'm delighted to have the opportunity to expand on this statement at this Mindful Leaders Conference.