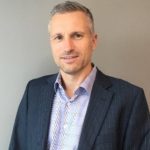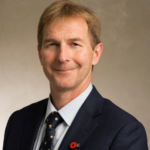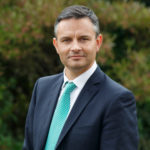 Lisa Martin
General Manager of Sustainability at Sanford Group

Karl Check
Group Manager Sustainability
Vector Limited

Andrew Kibblewhite
Chief Executive of the Department of the Prime Minister and Cabinet
James Shaw
Co-leader. Minister for Climate Change, Minister of Statistics, Assoc. Minister of Finance
Bernard Savage
Ambassador of the European Union to New Zealand
Ambassador of the European Union to New Zealand
H.E. Bernard Savage comes to New Zealand from Brussels. He was Head of Division for four Arab Maghreb countries – Algeria, Libya, Morocco and Tunisia - during the Arab Spring.
From 2009-2013 he was the EU Ambassador to Sri Lanka and the Maldives. The EU was a lead actor in the peace process and nation-rebuilding after Sri Lanka's 20-year civil war.
This followed a stint where he was heavily engaged in the Middle East. From 2004-2009 he was the EU Ambassador to Saudi Arabia and the Gulf. Prior to that, in 2003, he was the European Commission's Envoy to Iraq.
A third focus of his career has been in economic integration. He was responsible for negotiations with future members of the EU on free movement of goods (2001-2003) and for regional economic integration within Southern Africa (2000-2001).
This built on his time as Economic Advisor in the Delegation to Lesotho (1996-2000) where he handled the economic & trade matters for that developing country. A "highlight" of that time was acting as Head of Delegation managing the crisis in Lesotho after South African military intervention in it in 1998.
A proud Scot, Bernard Savage attended Strathclyde University where he gained his Bachelors (Honours) (1980). During this time, he was editor of the university magazine. Subsequently he studied at Edinburgh Business School where he achieved an MBA in Strategic Planning (1999). Bernard is a Distinguished Fellow of New Westminster College, Vancouver, British Columbia, Canada and member of King Abdulaziz ibn Saud Order of Merit (First Class).
In addition, he represented Scotland in rowing. He rekindled this love by joining the Petone Rowing Club (although does not regard the 7.30 Sunday morning starts with much affection!).
On a personal note, New Zealand was a desired posting for Bernard Savage, as his wife is kiwi and this is the first time their young son has had to live in his maternal home country.
He is proficient in English, French, Spanish, Arabic and Portuguese.
Marjan van den Belt
Convenor and Chair of the SDG Summit Steering Group
Convenor and Chair of the SDG Summit Steering Group
Marjan van den Belt, PhD. Is the Convenor and Chair of the SDG Summit Steering Group. Until January 2018, she was the Assistant Vice Chancellor (Sustainability) at Victoria University. Previously, she was Associate Professor and Director of Ecological Economics Research New Zealand at Massey University. She arrived in New Zealand in 2009 from Vermont, USA, where she was an independent research consultant bringing together diverse stakeholders to for collaborative solutions and practical actions (Mediated Modelling Partners, LLC). During this time, she also taught at the University of Vermont and co-founded a Cohousing/Ecovillage (Champlain Valley Cohousing). Going back to the '90s, she spent 5 years in Stockholm, Sweden, working on waste reduction with businesses, government and non-governmental organisations. Native to the Netherlands.

Jonathan Kings
Deputy Secretary of the Pacific and Development Group
Deputy Secretary of the Pacific and Development 
Before joining the Ministry of Foreign Affairs and Trade in 2010, Jonathan was a senior manager with New Zealand Trade and Enterprise and Industry New Zealand for nine years.
He had a range of responsibilities, including leading the investment attraction programme, and managing New Zealand's trade promotion offices in Europe, and the Middle East, and in the Americas.
He also spent two years at the OECD in Paris working on regional development issues.
Prior to entering the public sector, Jonathan was chief executive of an Australasian energy sector consulting firm, and before that he was a senior manager with a multinational in the energy sector.