Mark Brown and Kindra Douglas warmly welcome you to join us
in celebrating our community's growth and change; engage in

lively discussion about how we create more vibrant communities
and connect with and learn from cutting edge examples of

community led development across Aotearoa, New Zealand
•
Experience Victory's approach to community led, family

centred development
•
Deepen your understanding of new ways of working
•
Plan together for further success and tangible progress
Join us for an extended conversation/dialogue bringing together a group of innovative school

and community leaders and practitioners, and representatives from local government, central

government, support agencies, service providers, philanthropic organisations and NGOs:
•
To learn about 'the Victory approach' - intentionally integrating families and the

community in Victory Village;

•
To share their own and hear participants range of experiences trying to work in this

community-led and family-centred way;
•
To build a network of people who can advise, support and inspire each other;
•
To understand how meaningful change occurs, ways to promote intentional change, and
demonstrate progress;
•
To create strategies and 'pressure points' for systems change, building on the systems
change already taking place in New Zealand.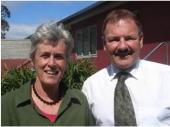 Naumai, hāeremai, piki mai e te manuhiri tūārangi mo tēnei kaupapa tino nui hui.
Hei aha te mea nui o Te Ao? He tangata, he tangata, he tangata!
Welcome, welcome come forth visitors from afar for this important hui.
What's the most important thing, it is the people, the people, the people.
Welcome
Convening committee:
Kindra Douglas (Victory Community Centre)
Mark Brown (Victory School)
Charlie Moore (Families Commission)
Mary-Jane Rivers (Inspiring Communities)
Barbara MacLennan – Inspiring Communities
Andrea Jamison – Inspiring Communities
Kindra Douglas & Mark Brown
Conferences & Events Ltd | Po Box 1254 | Nelson 7010 | Ph: 03 546 6022 | victory@confer.co.nz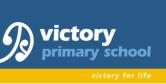 "Everyone Matters"
"Seize the Moment"


Follow us on:
Find us on:

Click here to view the Victory
Primary School Story -
It's awesome!

A huge thank-you to everyone who came to the Victory Village Forum. We knew from the
registrations that it was shaping up to be a really stimulating and inspiring time, but the
wonderfully diverse range of people who came, the wealth of stories shared, and the
connections made exceeded our expectations. Thank you all!
Information from the Forum
Here are links to the media releases about the Forum. Communities & Government
Challenged to Think Differently, Turia Lauds Victory Community , Victory Shares Lessons,
Press Release.
There you will find a summary of the range of people who attended.
Presentations and other information about the Forum will become available over time at
http://www.confer.co.nz/victoryforum/
What was the Victory Forum all about?
How has a community that only ten years ago was characterised by:• high levels of crime and
high numbers of families moving away • low school achievement and low access to health care
transformed itself within a decade into a community that thrives, with:• students achieving
very well • high levels of safety, and • has a settled population that remains similar in make
up to 10 years ago? AND became the 2010 Community if the Year? What is going on? How
did this happen? This is what we learned about at the Victory Village Forum in Nelson, 27 - 29
July
We also learned about other communities with family centred, community-led initiatives that
are thoughtfully and energetically building on the strengths of their communities to achieve
tangible changes.
Click here to read about the Matariki Lantern Parade at the Victory Community Centre -
the fourth annual festival to mark the Maori New Year.




Supported by: