Conference Secretariat
Conferences and Events
PO Box 24 078
Mail Centre Manners St
Wellington
Phone: 04 384 1511
Email:
[email protected]
Website
www.confer.co.nz
Exhibitors
Boutiq
COST
IRL
IZON
Lastek
Magritek
MEP Instruments Ltd
RF Test Solutions Ltd
Scimed
Sigma-Aldrich

Welcome

The MacDiarmid Institute would like to extend a warm welcome to you at the Fifth International Conference on Advanced Materials and Nanotechnology (AMN-5).

The biennial conference offers a broad interdisciplinary overview of advanced materials and nanotechnology, and provides an exciting forum to discuss new and exciting advances in the field.


Technical symposia include:
nanoengineered materials and devices.
nanolithography.
nanoscale optics.
nanotube growth and device concepts.
nanoparticle synthesis and applications.
nanophotonics.
electron microscopy.
biomolecular assembly.
bionano-technologies (including bioMEMs and microfluidics).
conducting polymers and molecular materials.
functional nanocoatings.
hybrid materials.
novel semiconductor materials.
strongly electron correlated materials.
soft matter.
physics of clusters and cluster-based devices.
new materials and devices for radiation imaging and detection.
plasmonics.
nanopore science.
spintronics.
advanced materials.

2011 will be a most auspicious year marking the

100th anniversary of the discovery of superconductivity

, and 25 years since high temperature superconductivity was first observed.

2011 has also been chosen as the

International Year of Chemistry, IYC2011

. This is intended as a worldwide celebration of the achievements of chemistry and its contributions to the well-being of humankind.

We will be marking these events with special sub-themes during the conference.
Contributors include Nobel Laureate Professor Sir Anthony Leggett (Illinois), Professor Sir Richard Friend, (Cambridge), Professor Jean Fréchet (Berkeley and LBNL), and Professor Neil W Ashcroft (Cornell).

The conference will be held in Wellington, the capital city of New Zealand from 7th -11th February 2011.




AMN-5 Committee



Chair: Tim Kemmitt Industrial Research Limited



Organising Committee Members



Ben Ruck
Geoff Willmott
Jadranka Travas-Sejdic
Kate McGrath
Nicola Gaston
Shane Telfer
Shaun Hendy
Steve Durbin
Victoria University of Wellington
Industrial Research Limited
Auckland University
Victoria University of Wellington
Industrial Research Limited
Massey University
Industrial Research Limited/ VUW
University of Canterbury



Support



Margaret Brown
Sarah Dadley



International Year of Chemistry Launch



Glenda Lewis









Platinum Sponsors
Gold Sponsors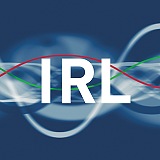 Bronze Sponsors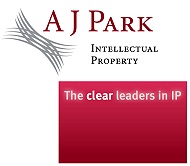 General Sponsors