Speakers
Forum Secretariat
Conferences & Events Ltd
PO Box 24 078
Manners Street
Wellington 6011
Ph: +64 4 384 1511
email: CFF@confer.co.nz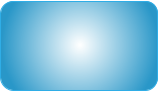 Click here to
download the
Forum flyer.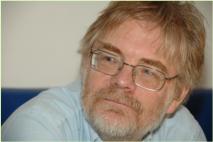 Professor David Karoly
Professor David Karoly is an ARC Federation Fellow in the School of Earth
Sciences, University of Melbourne and Leader of the Climate Change theme
in the Melbourne Sustainable Society Institute. He is an internationally
recognised expert in climate change and climate variability, including
greenhouse climate change, stratospheric ozone depletion and interannual
climate variations due to El Niño-Southern Oscillation.
He was heavily involved in preparation of the Fourth Assessment Report of
the Intergovernmental Panel on Climate Change (IPCC), released in 2007, in
several different roles. Professor Karoly was Chair of the Premier of
Victoria's Climate Change Reference Group during 2008-09. He is a member
of the Wentworth Group of Concerned Scientists and of the Australian
government's
High Level Coordination Group on Climate Change Science.
Professor Karoly joined the School of Earth Sciences in May 2007 as a Federation Fellow funded by
the Australian government. From 2003, he held the Williams Chair in the School of Meteorology at
the University of Oklahoma. During 2001-2002, he was Professor of Meteorology and Head of the
School of Mathematical Sciences at Monash University. From August 1995, he was Director of the
Cooperative Research Centre for Southern Hemisphere Meteorology at Monash University until it
closed in June 2000.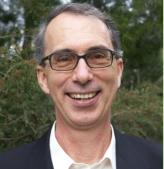 Erik Conway
Erik Conway is a historian of science and technology residing in Pasadena,
CA. He is currently employed by the California Institute of Technology. He
studies and documents the history of space exploration, and examines the
intersections of space science, Earth science, and technological change. He
most recently received the 2009 NASA History award for "pathbreaking
contributions to space history ranging from aeronautics to Earth and space
sciences," and the 2009 AIAA History Manuscript Award for his fourth book,
"Atmospheric Science at NASA: A History."
Conway began studying the history of climate science in 2002, after receiving a NASA history contract to
write "Atmospheric Science at NASA: A History." Two years later, at an International Commission for the
History of Meteorology meeting in Polling, Germany, he met Oreskes and began a long conversation about
the denial machine. This book is one product of that dialog.



John Thwaites
John Thwaites is a Professorial Fellow, Monash University, and Chair of
ClimateWorks Australia and the Monash Sustainability Institute where he is
involved in the Institute's Behaviour Change Initiative and the Centre for Water
Sensitive Cities. He is a consultant at Maddocks Solicitors providing advice to the
firm and its clients on climate change, water, and sustainability. He also chairs
the Climate Group Ltd in Australia, the Peter Cullen Water and Environment
Trust, and the Australian Centre for the Moving Image. He is also a director of
the Australian Green Building Council.
John chairs a project with the Brotherhood of St Laurence to develop policies to
assist low-income Australians cope with the impact of climate change. He is on
the Australian Government's NGO Roundtable on climate change. In 2008 -2009,
John was a special adviser to the Timor-Leste Minister for Infrastructure and
helped develop an Infrastructure plan for Timor-Leste.
John Thwaites was Deputy Premier of Victoria from 1999 until his retirement in 2007. During this period
he was Minister for Health, Minister for Planning, Minister for Environment, Minister for Water, Minister for
Victorian Communities and Victoria's first Minister for Climate Change. In these portfolios he was
responsible for major reforms in social policy, health, environment and water.
John Thwaites was a Member of the Victorian Parliament from 1992 to 2007, and was a barrister prior to
entering Parliament. He was a Councillor City of South Melbourne (1985-1993) and Mayor in 1991-1992.
He has degrees in Law (Honours) and Science from Monash University.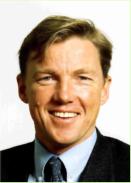 Jonathan Boston
Jonathan Boston is Professor of Public Policy in the School of Government at Victoria
University of Wellington. He served as Director of the Institute of Policy Studies during
2008-11. During the course of his academic career he has undertaken research on a wide
range of policy issues, including incomes policy, public management, tertiary education,
social policy and climate change. He is the author or editor of 26 books, and more than
200 articles and book chapters.

Sir Paul Reeves
I have been the chancellor of the Auckland University of Technology for the past five years
helping to steer the course of a university that is just ten years old. The affairs of my
tribe, Te Atiawa, take up a lot of my time and I am the deputy chair of a post-settlement
entity, the Port Nicholson Block Settlement Trust. I am a priest and a bishop and have
concerned myself with issues of injustice and inequity both in this country and elsewhere.
I have an abiding interest in why people say they are going to do certain things and why,
so often, they don't do them.

Gareth Renowden
Gareth Renowden runs the influential Hot Topic blog, covering climate change
science, policy and politics from a New Zealand perspective. He's a writer,
photographer and truffle grower based in the Waipara Valley. During a 30 year
career in journalism and magazine publishing in the UK and NZ he has worked as
a journalist, editor, photographer, publisher and consultant, and written for or
worked on magazines and newspapers in Britain, Ireland, the USA and NZ. His
most recent book, Hot Topic - Global Warming & The Future of New Zealand, was
published by AUT Media in 2007, and was short listed for the Royal Society of NZ's
first science book prize. He needs to knuckle down and finish his next book -- a
satire set in a world where the climate has changed.


Dr Bronwyn Hayward
Dr Bronwyn Hayward is a senior lecturer in political science at the University of
Canterbury specializing in children's issues, democracy and citizenship in environmental
change. She is also a Researcher with the Sustainable Lifestyles Research Group, a UK
research consortium funded by the UK Government (ESRC), Scottish Government and
UK Department of Food and Environment. Between 2008 and February 2011 Bronwyn
was a Visiting Fellow with RESOLVE: centre for Research on values, lifestyles and
environmental change, University of Surrey, UK and the Tyndall Centre for Climate
Research (University of East Anglia). Bronwyn is an advisor to the Children and Climate
Change project (University of Oslo) and lead author for two country reports for the
United Nations Environment Programme's Global Survey of Youth Attitudes
to Sustainability (2011). Outside academia Bronwyn works in television and radio production for children
and has been a NZ Broadcasting Standards Commissioner. Her forthcoming book with Earthscan
publishers (2012) examines children's experiences of democracy and citizenship in a changing
environment.

Martin Manning
Professor Martin Manning was the initial Director of the New Zealand Climate Change
Research Institute at Victoria University of Wellington, established to build better
interactions between science, policy and society on climate change issues. From 2002
to 2007, Martin was Director of the Intergovernmental Panel on Climate Change (IPCC)
Working Group I Technical Support Unit that produced the Fourth Assessment Report
on climate change for governments. He has produced over 50 papers in peer reviewed
science literature and been an author and review editor for several of the major IPCC
reports. Martin has worked in several countries but spent most of his life in New
Zealand where he led research on greenhouse gases, atmospheric chemistry and other
aspects of climate change science over the last thirty years. In 2008, Martin became
an Officer of the New Zealand Order of Merit for his services to climate change science.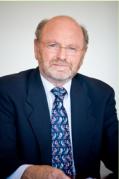 Robert Gifford
Robert Gifford is an environmental and social psychologist who is Professor
of Psychology and Environmental Studies at the University of Victoria. He is
a Fellow of the American Psychological Association, the Canadian
Psychological Association, and the Association for Psychological Science,
and was given a Career Award from the Environmental Design Research
Association. Dr. Gifford is the author of about 100 refereed publications and
book chapters, and four editions of the textbook Environmental Psychology:
Principles and Practice. He is the editor of the Journal of Environmental
Psychology, has served as coordinator of CPA's environmental section,
president of APA's Population and Environment Division, and is the
immediate past President of the Environmental Psychology division of the
International Association of Applied Psychology. He was a co-author of the American Psychological
Association's task force report on climate change, and the article "Psychology's essential role in climate
change."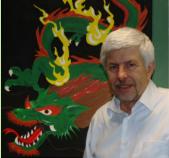 Ian Wedde
Ian Wedde is a writer and curator with a commitment to ecological issues and their
intersections with culture, for example through tourism, and the ways the natural
environment is represented in art, literature, and public media. His novel The
Viewing Platform (Penguin, 2006) was a satire of the official culture of tourism in
New Zealand; in 2008 he curated He Korowai o te Wai/ The Mantle of Water, the
Rotorua Museum's centennial exhibition. From 1994 to 2004 he was head of art and
humanities at Te Papa; he is currently an Adjunct Senior Lecturer in the departments
of art history and English at Auckland University. He was made an Officer of the New
Zealand Order of Merit in 2010 for services to art and literature. A new novel, The
Catastrophe, will be published by Victoria University Press in 2011.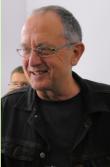 Sacha McMeeking
Sacha McMeeking is the General Manager of Strategy and Influence, at Te
Runanga o Ngai Tahu. She holds key responsibilities for external relations, brand
and reputation management, and engagement with central government. Recently,
she has contributed to iwi capability development in infrastructure investment,
inter-iwi collaboration in commercial and broader respects, iwi engagement with
the ETS and a range tribally focused projects.
Prior to this role, Sacha focused on academic pursuits. She graduated from the
University of Canterbury with a Master of Laws (First Class Honours) and then
went on to lecture in the faculty in various fields (constitutional law, Maori legal
issues, comparative indigenous rights and international law). During this period,
she co-ordinated Iwi advocacy with the United Nations concerning the Foreshore and Seabed Act 2004.
Recently, Sacha was the recipient of the Fullbright-Harkness New Zealand Fellowship, which saw her
travel to the United States to research corporate social responsibility, with a particular focus on
articulating an Indigenous paradigm for traditional values based commercial decision making and
exploring the evolving relationship between business, society and state.
Additionally, Sacha has held numerous external board positions and has assisted government as a
technical expert on topic specific advisory groups.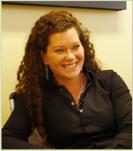 Fred Pearce
Fred Pearce is a freelance author and journalist based in London,
England. He has reported on environment, science and development
issues from 65 countries over the past 20 years. Trained as a
geographer, he has been environment consultant of New Scientist
magazine since 1992. He writes regularly for the Guardian
newspaper, and recently publish a 12-part investigation of the
"climategate" emails affair at the University if East Anglia. He is a
frequent lecturer, having spoken on all six continents in the past four
years, and is a regular contributor to US newspapers and magazines.
Fred's books have been translated into at least 16 languages. When
the Rivers Run Dry was listed among the all-time Top 50
Sustainability Books by the University of Cambridge's Programme for Sustainable Leadership. Other
books include Confessions of an Eco Sinner; Earth: Then and Now; With Speed and Violence (on climate
change); Deep Jungle and Peoplequake.


Lloyd Geering
Lloyd Geering was born in 1918, educated chiefly in Otago, and holds
Honours degrees in Mathematics and Old Testament Studies. Ordained as a
Presbyterian minister, he served in Kurow, Dunedin and Wellington. He held
Chairs of Old Testament Studies at theological colleges in Brisbane and
Dunedin before being appointed as the foundation Professor of Religious
Studies at Victoria University of Wellington.
He was married to Nancy McKenzie (deceased 1949), to Elaine Parker
(deceased 2001), and to Shirley White, and has three children, nine grandchildren (one deceased) and
six great-grandchildren. Since his retirement in 1984 he has continued to lecture widely throughout New
Zealand and overseas.
He was a regular columnist on religious topics: Auckland Star (16 years), New Zealand Listener (4 years).
He was awarded an Honorary DD by the University of Otago in 1976, a CBE in the New Year Honours in
1988, and made PCNZM in 2001 (changed to GNZM in 2009). His chief publications have been God in the
New World, Resurrection: A Symbol of Hope, Faith's New Age, Tomorrow's God, The World to Come,
Christianity Without God, Wrestling with God - The Story of my Life, Coming back to Earth - From gods to
God to Gaia, Such is Life! - A Close Encounter with Ecclesiastes. He was admitted to the Order of New
Zealand in the 2006 New Year Honours List.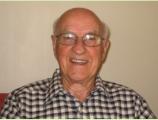 Chris Laidlaw
Chris Laidlaw divides his time between hosting National Radio's high rating Sunday
Morning programme, serving as a Wellington Regional Councillor, and writing columns
and books.
Dunedin-born, he is a graduate of Otago (MA Hons.) and Oxford (M.Litt.) Universities,
and the University of Lyon in France. He joined the Ministry of Foreign Affairs in 1972,
serving in Suva and Paris before joining the International Energy Agency at the OECD in
1977. He became Commonwealth Secretary-General Shridath Ramphal's special
assistant in London before returning to NZ to work as a Foreign Policy Advisor to PM
David Lange. He became NZ's first Ambassador on the African continent in 1986, and returned in 1989
to become Race Relations Conciliator. After a year as MP for Wellington Central he became CEO of WWF-
NZ. He was elected to the Wellington Regional Council in 1998 and his radio career began in 2001. He
has no retirement plans.
Jinty MacTavish
Jinty is a 25 year old, newly elected Dunedin City councillor. She is a founding
member of Sustainable Dunedin City, an organisation that works to facilitate a
positive, secure future for Dunedin City in the face of the challenges posed by
climate change and peak oil. She coordinated the first Dunedin Secondary
Students' Climate Forum, a youth event that culminated in a vision for the city's
future, signed by 3500 students, being presented to elected members. Her
recently completed Masters in Science Communication from the University of
Otago focused on climate change education in our secondary schools. Lessons
from a Melting Icecap, a film she made to help young people engage with the
issue, is being used in over 500 schools nationwide. She played a key role in
taking the 350.org movement national in 2009, coordinating the 350 Schools
campaign. Having experienced one COP, her hopes for humanity now lie with local government!

Dr David Frame
David Frame is an interdisciplinary scientist with abackground in physics, philosophy, economics, and
policy. He has substantial research experience in climate modelling and has published in the world's
leading scientific journals as well as the specialist climate literature. Dave also has
real world policy experience in a core government policy agency, having worked in the
New Zealand Treasury's Policy Coordination and Development group prior to moving to
Britain. He holds a visiting lectureship in the Department of Physics at Oxford and is
College Lecturer in Geography at Jesus College.
Dave looks at new ways in which advances in climate change research can improve
the physical science inputs into climate change policy. His current research has two
main strands:
Bridging the divide between climate science and policy; and Methodological and
philosophical issues in environmental modelling.
Dave holds a PhD in Physics and a Bachelor's degree in Philosophy and Physics from
the University of Canterbury, in New Zealand. Prior to joining the Smith School, Dave
was James Martin Fellow in the Environmental Change Institute, having previously worked in the Climate
Dynamics Group in the Department of Physics as coordinator of the highly successful
climateprediction.net project.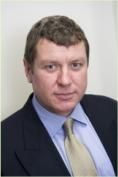 Martin Kreft
Following graduation from Auckland University, School of Engineering, Martin worked in
the design and construction industries for 10 years in NZ and Canada. In 1987 he
joined Munich Reinsurance as Engineering Underwriter and progressed through to
Property Manager and ultimately Regional Manager for New Zealand in 2003. Martin is
a member of the Institution of Professional Engineering New Zealand, the Australian
and New Zealand Institute of Insurance and Finance and a Board Member of the
Insurance Council of New Zealand.


Simon Tegg
Simon is a researcher at the New Zealand Climate Change Research Institute. A pending
Masters of Environmental Studies graduate, he is currently engaged in research on the
assessment and communication of flood risk under climate change uncertainty. Originally
trained in linguistics, he finds himself drawn to multidisciplinary societal problems. These
have included the science/policy interface, decision-making under complexity, and energy-
economic feedback loops. Outside the office, Simon cooks a mean steak.

Colin James
Colin James is a political journalist of more than 35 years experience who writes
weekly columns in the Dominion Post, Press and Otago Daily Times and a monthly
column in Management magazine. He is managing director of the Hugo Group
(www.TheHugoGroup.com), which has more than 100 medium and large corporate
members at CEO level. He makes presentations on the strategic environment to
companies, industry associations, government departments and other groups. He
is a senior associate of the Institute of Policy Studies, Victoria University of
Wellington, where he runs roundtables, most recently over the past four years on
climate change. He is a fellow of the Institute of Public Administration. He has
given many papers at conferences, seminars and symposiums in New Zealand and
internationally. He has an honorary doctorate from Victoria University of
Wellington. He has held several university fellowships. He chairs the board of Motu Economic and Public
Policy Research (www.Motu.org.nz). He has written six books. Most of his recent writing and speeches
can be found on www.ColinJames.co.nz.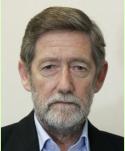 Ralph Chapman
Ralph directs the Graduate Programme in Environmental Studies at Victoria University. An
environmental economist, he's worked on energy, transport, urban design and climate
change. He's also worked with the New Zealand Ministry for the Environment, the NZ
Treasury; the British Treasury in Whitehall; the OECD, in the Beehive, and as a negotiator
for New Zealand of the Kyoto Protocol. Ralph has a first in engineering, a Masters in public
policy, and a PhD in economics.


Judy Lawrence
Senior Research Associate NZ Climate Change Research Institute, Victoria
University. Current research interests include decision-making under
uncertainty, dynamic change and long timeframes associated with climate
change induced sea level rise and increased flood frequency. Director of PS
Consulting a strategy and policy consultancy in science, climate change,
energy and sustainable development. Former Chief Executive, Ministry of
Women's Affairs; Director NZ Climate Change Office, Ministry for the
Environment; OECD consultant; Environmental Strategy Manager, Dairy
Research Institute.

Morgan Williams
Dr Williams completed 10 years as NZ's Parliamentary Commissioner for the Environment
(PCE) in March 2007 leading a talented team of 19 staff. The PCE is an environmental
guardian/watchdog that is independent of Government reporting directly to Parliament
through the Speaker of the House of Representatives.
He is currently an Adjunct Professor at the Universities of Canterbury and Queensland,
positions he has held for eight years. In April 2004, Lincoln University awarded Morgan
an honorary doctorate in Natural Resources. In May 2007 the Rotary Foundation of Rotary
International named Morgan a Paul Harris Fellow.

John McClure
Dr John McClure is Professor in Psychology at Victoria University of Wellington. He
completed his PhD at The University of Oxford, and his book on Explanations Accounts and
Illusions was published by Cambridge University Press. He has published over 50 peer
reviewed research papers, many of which focus on psychological factors that affect
preparation for hazards, especially earthquakes, but also climate change. He has lead two
EQC-funded projects on factors affecting different types of preparedness in businesses and
households, and is researching judgments about low frequency hazards with a FRST
contract with GNS Science.


Bob Frame
Bob helps people imagine what kinds of futures might lie ahead and then to find ways to
translate this foresight into good decision-making processes. He has worked closely
with government agencies. After training in Scotland as an engineer & research
physicist, he had diplomatic postings in China and India and was then Director (Asia and
Americas) for DATS, British Council in the UK, and now, once again, does research,
which he calls transdisciplinary. Bob is Principal Scientist (Sustainability and Society) at
Manaaki Whenua Landcare Research, based in Lincoln.


Amanda Wolf
Dr. Amanda Wolf is Director, Graduate Research Programmes in the School of
Government, Victoria University of Wellington. She holds degrees in philosophy and
policy (global environmental negotiations). She currently researches on
experimentation and learning from practice in complex policy contexts, subjectivity
and 'common sense' in research and policy analysis, and persuasion in policy.
Amanda's longstanding interest in the interfaces between public perceptions,
attitudes, values and
experiences on the one hand and policy and regulation on the other has stoked her
fascination with innovative uses of social science-process and product-with
applications to environmental, social and food policy topics.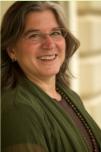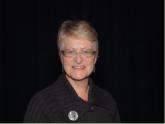 Peter Barrett
Peter Barrett is Professor of Geology and was until 2007 Director of the Antarctic
Research Centre at Victoria University of Wellington. After gaining his PhD in 1968
from Ohio State University for geological exploration in the Transantarctic
Mountains he returned to NZ to teach geology and run Victoria University's
Antarctic programme. In 1972 he joined the Deep Sea Drilling Project's 28th
drilling leg, the first to core the Antarctic continental shelf for its geological history.
Since then Peter has led several further projects to drill the Antarctic margin for
understanding of ice sheet behaviour since its inception around 34 million years
ago. The results are providing a useful guide to its likely behaviour in the face of
projected future global warming. He has also represented NZ on the international
Antarctic Committee on Environmental Protection (1998-2003), and in 2006 was
awarded the President's Medal for Outstanding Scientific Achievement in Antarctic
Science by the Scientific Committee on Antarctic Research. In the last year he has
contributed to the Past Climate section of the 2013-23 Science Plan for the International Ocean Drilling
Program.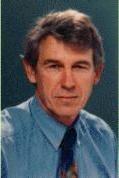 Karen Cronin
Dr Karen Cronin has a background in social research, environmental management,
and communication. Over the last twenty years she has held management positions
in local and central government, and an international NGO. Karen has worked as a
consultant in the New Zealand science sector and has lectured on 'science, technology
and society' (STS) and environmental management for several years. Her research
interests include: risk management, science policy and governance, deliberative
dialogue, sustainability science and trans-disciplinary research. Karen leads the STS
programme at the government research institute ESR and is currently managing a
FRST project using upstream engagement methods around future food technologies;
and an ESR project on innovative models for risk decision-making. She was the co founder and inaugural
convenor of the Asia Pacific STS Network in 2008-09. She co organised a NZ conference on
"Sustainability Science and Climate Change" in March 2010; and the "Degrees of Possiblity" workshop in
December 2010, on establishing a NZ social science research agenda for climate change.


Nancy Bertler
Nancy is the leader of the New Zealand Ice Core Research Programme and manages the
National Ice Core Research Facility. Her scientific interests lie in understanding current
and future climate change from high resolution paleoclimate reconstructions from
Antarctic ice cores and their application to future climate scenarios. Nancy has led over
11 field operations in Antarctica and worked also in Greenland and Iceland. Since 2009,
Nancy has led the 7-Nation "Roosevelt Island Climate Evolution" (RICE) Programme,
which studies the stability of West Antarctica in a warming world. She also serves as
steering committee member on three active and stimulating programmes on Antarctic
Climate.

Brian Fallow
Brian Fallow has been a journalist for 30 years and The New Zealand Herald's economics
editor since 2000. In that capacity he writes about climate change - what is to be done about it
rather than the thing itself.



Sponsored by:
We are grateful for the extremely generous support of Dr Lee Seng Tee, Singapore
Also supported by Wellington City Council.