Conference Secretariat:
Conferences & Events Ltd
PO Box 24078, Manners St
Wellington 6142
Email:
[email protected]
Tel: +64 4 384 1511



PROFESSIONAL DEVELOPMENT PROGRAM



As part of the Conference, a professional development is being offered which is aimed particularly at the following practitioners:


Young professionals who are seeking to use the STEP program to develop their general skills on their path towards qualifying as Certified Environmental Practitioners (CEnvP).
Practitioners interested in developing their skills at an introductory level in selected specialist fields, normally impact assessment, ecology, climate change and social impact assessment/ community consultation.

While the professional development sessions are aimed primarily at assisting those who are new to the environment profession or to specialist fields within it, they are open to all conference participants.

A brief summary of each of the PD sessions is as follows:



STEP SESSIONS





Introduction to EIANZ and the world of professional practice


Wednesday 27 October 11:30 – 12.00 Presenter: Bill Haylock

The Environment Institute of Australia and New Zealand, established in 1987 (with NZ joining in 2003), currently has more than 2,200 members, three Special Interest Sections, a Certification Scheme, annual conferences and an Award program. EIANZ also offers professional development opportunities and services to members, and a range of other initiatives aimed at enhancing practice standards. It is the largest peak body representing environmental practitioners across a range of disciplines, and is the most appropriate institute for those seeking a professional career. In this session, the EIANZ President and other senior office-bearers will introduce the Institute and its role in establishing environmental practice as a respected and viable profession in Australia and New Zealand.



Certification and the STEP initiative


Wednesday 27 October 12:00 – 12:30 Presenter: Alan Chenoweth

The Certified Environmental Practitioner (CEnvP) scheme, initiated by EIANZ in 2004, aims to recognise experienced environmental professionals, boost high standards of practice and assure the community, agencies, employers and clients of these standards, similar to registration or certification schemes in other professions. The scheme is administered by a Board which twice a year invites applications from qualified practitioners with more than 5 years experience, irrespective of EIANZ membership. EIANZ is also developing a Staged Training for Environmental Practitioners (STEP) program aimed particularly at early-career professionals, to help develop a range of proficiencies prior to eligibility for certification. This session will present the background, objectives, current status and application procedures for CEnvP, and progress towards the STEP initiatives.




Writing environmental reports


Wednesday 27 October 2:00 – 2:30 Presenter: David Hogg

The task of writing reports occupies a high proportion of the working time of many environmental practitioners. The ability to write environmental reports efficiently and effectively can be a major factor influencing their professional standing and their ability to advance and succeed in environmental practice. This session addresses the specific techniques for preparing environmental reports to meet the needs of the intended readers, while contributing effectively and efficiently to the achievement of better environmental outcomes.



Addressing ethical issues and dilemmas


Wednesday 27 October 2:30 – 3:00 Presenters: Alan Chenoweth and a panel of experienced practitioners

Environmental practice raises ethical issues on many levels, and professionals need to be equipped with guidelines to recognise ethical dilemmas, to adopt effective processes for addressing issues, and to make appropriate choices. The EIANZ Code of Ethics has established an excellent framework, and is currently being reviewed and expanded to include decision-making guidelines and a Code of Professional Conduct. In this session, a panel of experienced practitioners will lead discussion on a hypothetical case involving ethical conflicts typical of those arising in environmental practice.



SPECIALIST SESSIONS





Certification for ecologists


Wednesday 27 October 3:30 – 4.30 Presenter: Ecology SIS. To be advised

This session will introduce and discuss the new EIANZ certification process for ecological specialists. This certification speciality has been developed following a workshop conducted at the 2009 EIANZ Conference, and is relevant to current practising ecologists and other practitioners seeking to enter the field. Further background information is available on the EIANZ Wiki (http://wiki.eianz.org/index.php/Certification_for_Ecologists).



Introduction to climate change adaptation


Thursday 28 October 11:30 – 12.30 Presenters: Simon Cavendishof Climate Chage SIS and Richard Warrick of the University of the Sunshine Coast and CLIMsystems Ltd,
New Zealand

The EIANZ is committed to helping environmental practitioners grapple with the challenges of climate change. The Institute has developed a Climate Change Skills training program that has a number of resources for use by practitioners. These resources introduce practitioners to planned adaptation and mitigation responses to projected impacts of climate change. They also offer a doorway into the rapidly evolving fields of knowledge that are emerging as we seek to reduce vulnerability to climate change and adapt our systems to cope with the challenges of Climate Change.
This session will introduce you to these tools and the newly established Climate Change Special Interest Section. You will learn what's gone on to date and how to get involved in future.

We are also privileged to have Professor Richard Warwick of CLIMsystems Ltd to participate in this session and speak to us about the groundbreaking SimCLIM modelling system and its application to climate change adaptation. His recent activities have focused on climate change related issues, particularly global climate and sea-level changes, as they pertain to research, training and sustainable development, and on the development of integrated models for assessing the effects of climate change and variability at national and regional scales. He led the FRST-funded Climpacts Programme for New Zealand and, internationally, has led the development of training packages for climate change vulnerability and adaptation assessment. He has been a major contributor to reports of the Intergovernmental Panel on Climate Change and has provided consultation on numerous occasions, including to UNDP, UNDP-GEF, UNEP, World Bank, APN, START, UNITAR, and SPREP.



The role of scoping in environmental impact assessment


Thursday 28 October 2:00 – 3:00 Presenters: David Hogg and Lachlan Wilkinson (Impact Assessment SIS)

Scoping, in the context of environmental impact assessment, can be defined as the process of determining the content and extent of matters that should be covered in the environmental information to be submitted to government for consideration. It involves identifying the relative importance of each issue, so that environmental investigations and debate are focused on the issues which really matter. Scoping is an important stage in impact assessment. Poor scoping can result in decision makers and the public being overwhelmed by vast amounts of unnecessary or irrelevant information, and can also significantly increase the cost to proponents in preparing the impact assessment, with minimal environmental benefit as a result. This workshop, aimed at practitioners who are new to impact assessment, will discuss the value of scoping and how to maximise its effectiveness. It will also cover the role of risk assessment in the scoping process.



Community consultation: Appealing to more than the 'usual suspects'


Thursday 28 October 3:30 – 4:30 Presenter: Donna Caddie

Involving communities and stakeholders in environmental planning and management is an increasing role for many environmental professionals. Community consultation is an instrument of good environmental governance and the way we communicate has changed radically from the bygone methods of newspaper notices and stale submissions. In this workshop, learn how to design and implement communications and consultation activities that target more than the 'squeaky wheels' and 'the usual suspects' even on a low budget. Get the tips and tricks you need to appeal to the diverse range of people in your community and seek a range of perspectives to inform your project, plan or policy development.



Sponsors


Silver Sponsors

Stream Sponsors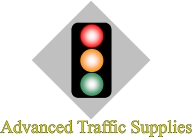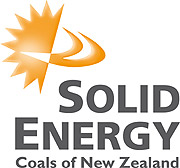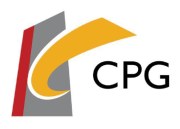 General Sponsors