Conference Secretariat:
Conferences & Events Ltd
PO Box 24078, Manners St
Wellington 6142
Email:
[email protected]
Tel: +64 4 384 1511



Registration



On-line registration is now open.
Early registration extended until Friday 27th August.



The Environment Institute of Australia and New Zealand is proud to be measuring, managing (reducing) and mitigating the Green House Gas (GHG) emissions associated with the Conference organization and implementation through the carboNZero programme. For a list of actions please see
http://www.confer.co.nz/eianz2010/carbonzero.html.
We are also encouraging all delegates to minimise their own emissions associated with attending the event and consider offsets where appropriate. The carboNZero programme provides a convenient emissions calculator and the ability to purchase credible, verified carbon credits. If you make a purchase, when it asks for your name, please place the text 'EIA'in front of your name. This will allow us to track how many delagates have volunatrily offset their emissions for the conference.
Registration Fees
All fees are in New Zealand dollars and are inclusive of GST at 12.5%
Please note: that from 1 October 2010, the rate of GST On all goods and services in New Zealand will increase from 12.5% to 15%. Therefore we wish to advise you that all registration fees and social tickets will incur an additional cost of 2.5% from 1 October onwards.
Registration Type



EIANZ Member Registration
Non Member Registration


Before Friday 27th of August



$450.00
$600.00

After Friday 27th of August



$530.00
$680.00

There is no early deadline for the following registration types:


Student
Day Registration
$350.00
$270.00

NB: Day registrations are only available to those who intend to attend for one day only.

The Registration fee includes all conference sessions, conference material, lunches, tea/coffee breaks and the welcome reception.

The cost to attend the conference dinner is $120.00 inc GST



Payment Options



Credit card (Mastercard, Visa or AMEX), or
cheque or Direct Credit (choose Invoice in the payment screen and an invoice will be attached to your registration confirmation email with the conference bank account details).
Payment Details
Full payment of registration fees must be made prior to the conference.
Credit card - Pay online with our data encrypted secure server. Instructions will be emailed to you in your registration confirmation letter.
Post your invoice and payment to: EIANZ Conference 2010, c/- Conferences & Events Ltd, PO Box 24078, Manners Street, Wellington.
Please make cheques payable to: "EIANZ Conference 2010".
Overseas cheques cannot be accepted.
Direct credits should reference your invoice number and organisation. Account information can be found on your invoice.
If you have any problems with your online registration please call us at +64 04 384 1511 so we can help you.



Cancellation and Refund Policy



Please note that your registration is not secure until payment has been received. If payment is not received your registration risks being cancelled.

Registration cancellations must be notified in writing to the conference secretariat. Cancellations received by 27 September 2010 will not incur a cancellation fee, however, cancellations received between 28 September and 8 October 2010 will incur a 30% penalty fee. No refund will be given for cancellations received after 8 October - this includes 'no shows' on the day. Substitute attendees will be accepted at any time.



Special Requirements


Should you have special needs for food or mobility requirements, or have any other special requirements please let us know when you register.


Sponsors


Silver Sponsors

Stream Sponsors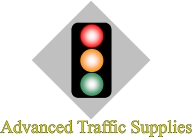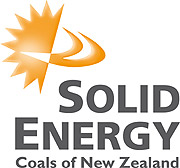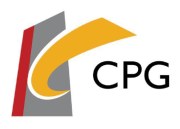 General Sponsors