Conference Secretariat:
Conferences & Events Ltd
PO Box 24078, Manners St
Wellington 6142
Email:
[email protected]
Tel: +64 4 384 1511



Social Events & Field Trips





Please note: that from 1 October 2010, the rate of GST On all goods and services in New Zealand will increase from 12.5% to 15%. Therefore we wish to advise you that all registration fees, fieldtrips and social tickets will incur an additional cost of 2.5% from 1 October onwards.



All fees below are inclusive of GST at 12.5%



Welcome Reception


Tuesday 26th October @ 6.30pm
Oceania, Te Papa


Inclusive with registration



Additional tickets are charged @ $50.00

Join us for the welcome reception and meet and network with other delegates in the Oceania Room at Te Papa.



Gala Dinner


Wednesday 27th October @ 6.45pm - late
Shed 5, Queens Wharf


$120.00



The highlight of the social programme is the Gala Dinner which will be held at the stunning Shed 5 restaurant, overlooking the water at Queens wharf.

We are delighted to announce our after dinner speaker for the evening,
Polar Scientist - Grant Redvers.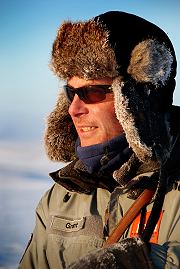 Grant Redvers has been working in the Polar Regions since 1997 as a scientist, sailor and diver. After completing a BSc in Physical Geography he worked in the field of surface water hydrology in New Zealand before commencing his polar travels. Work as a science technician at Scott Base, Antarctica, led Grant to complete an MSc in Environmental Science, during which he spent two more summers on the ice to investigate the impacts of the Scott Base wastewater discharge.

Clearly bitten by the 'polar bug', he then set sail from New Zealand for the Antarctic Peninsular with a team of glaciologists and mountaineers, to support a variety of research and climbing projects over a number of summer seasons. These expeditions led Grant to the French sailing vessel Tara (ex Seamaster of Sir Peter Blake). Grant joined the Tara team in 2004, sailing to Antarctica, South Georgia and Patagonia to undertake a range of research projects, natural history filming and adventure activities, before being appointed as the head of the Tara Arctic Expedition from 2006 – 2008. This mission saw him lead a multi-national team, locked in the Arctic sea ice for a year and a half, to study climate change as part of the International Polar Year. Most recently, Grant sailed to the west coast of Greenland with a team of glaciologists and climate scientists.

Grant's presentation promises to take you on an entertaining voyage to both ends of the earth, as he shares his passion for cold places, extreme adventure and science.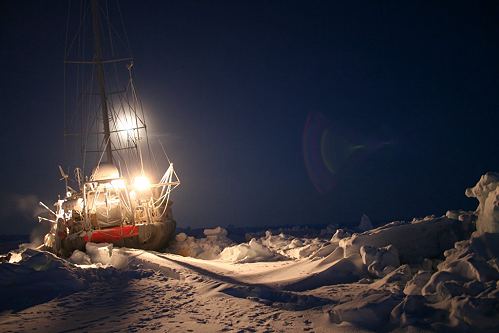 Tara Winter



Tara Summer

More information on Grant is available at:
http://www.nzherald.co.nz/nz/news/article.cfm?c_id=1&objectid=10482898
http://www.reelearth.org.nz/modules/content/content.php?content.104




One-Day Field Trips - Friday 29 October 2010



For each of these fieldtrips you will be outdoors. Please wear sturdy footwear (walking boots recommended). Please bring warm waterproof clothing, including a coat. Protection from the sun is also recommended (sunglasses, sunscreen and a hat).

You will also need some cash.

Please allow from 9am – 5pm for all fieldtrips, although some may leave earlier. You will be sent an email at the end of this week if you have booked for a fieldtrip detailing the timings for the day.



Field Trip A - From heavy metal to high amenity



Travel round Wellington Harbour by coach to Waiwhetu Stream and a nearby urupa. In the afternoon visit Matiu-Somes Island. Until 2010, Waiwhetu Stream was the most polluted stream in New Zealand because of industrial storm water runoff. A presentation will be given about the unique remediation solution central and local government commissioned to resolve a challenging problem. In the afternoon travel by ferry to the scientific and historic reserve Matiu-Somes Island. Learn of the island's history and its present status as a wildlife refuge.
http://www.gw.govt.nz/waiwhetu-stream/
http://www.doc.govt.nz/parks-and-recreation/places-to-visit/wellington/poneke/matiu-somes-island/

Cost: $55 (includes lunch)

Field Trip B – Co-management in Action!

Begin the day with a ferry trip to Matiu-Somes Island then in the afternoon continue across the harbour to Days Bay. After lunch, travel by coach to visit Parangarahu with the Pencarrow Lakes. Matiu-Somes Island has an incredible history and many previous roles; learn how it has now been returned to a wildlife refuge. Pencarrow Lakes are New Zealand's last remaining relatively unmodified wetlands. They were formed at least 7000 years ago when earthquakes raised the beach ridges, causing the valleys to fill with water. In September 2009 title to Parengarahu including the lakes was transferred to the mana whenua. Restoration of this area is an excellent example of co-management and includes local iwi, the regional council, a commmunity environmental group and the Department of Conservation. For further background information visit:

http://www.doc.govt.nz/parks-and-recreation/places-to-visit/wellington/poneke/matiu-somes-island/
http://www.doc.govt.nz/parks-and-recreation/places-to-visit/wellington/poneke/pencarrow-lakes/
http://www.gw.govt.nz/parangarahu-lakes-area/

Cost: $60 (includes lunch)



Field Trip C - Sustainable urban design, Wellington's waterfront and Zealandia wildlife sanctuary





HAS NOW BEEN CANCELLED DUE TO LACK OF NUMBERS



In the morning, be guided on a walking tour of the waterfront and CBD to see some award winning examples of sustainable urban design. In the afternoon travel to an urban jewel, Zealandia – The Karori Sanctuary Experience (Wellington's unique eco-attraction). Begin with the rain gardens of the redeveloped Waitangi Park, followed by a visit to the retro-fitted Conservation House (one of New Zealand's most environmentally friendly buildings), then on to the Meridian Building and BNZ Harbour Quays on the waterfront – two New Zealand 5 Star Green Star rated buildings. Discover how different aspects of the Kumutoto Plaza integrate in their waterfront setting.

Travel from the Harbour Quays rain gardens to Zealandia, home to some of the rarest and most extraordinary wildlife on the planet. Your guided walk through the sanctuary valley, will be followed by time to further explore the natural heritage and exciting new interactive exhibition.

For further background information see:

http://www.visitzealandia.com/site/zealandia_home/
http://www.doc.govt.nz/publications/about-doc/news/conservation-house/
BNZ Sustainable Housing

Cost: $35 (lunch at an additional cost)



Field Trip D - From water to wine



Travel by coach to the Wairarapa region to visit Wairarapa Moana (lake) and the Martinborough wine growing area. Restoration of the lake has necessitated finding ways to accommodate multiple interests including those of local iwi, farmers and recreationalists. The management of flood protection, irrigation and the local ecology will be discussed. On to Martinborough and a local winery to talk about the environmental impacts of wine growing and making, and how these can be mitigated. Finish with a wine tasting and opportunity to purchase the local product. For background information see:

Wairarapa Moana Wetlands Park


Cost: $50 (morning tea included - lunch at an additional cost)




Field Trip E - Land of contrasts – harnessing Wellington's natural vibrancy



Explore Wellington's rugged south coast, view the city from hill top vantage points, and visit a mountain bike park, wind farm and large agricultural station.

Consider coastal resources, community engagement and public open space from Te Raekaihau Point, Owhiro Bay and Wrights Hill. Discuss the management in partnership of the Makara Peak Mountain Bike Park and a community restoration initiative on public and private land. Walk to WWII bunkers before a drive through Project West Wind's turbines.

Learn about the challenges of large farm management on the fringes of a city, ridge and hill top protection and sustainable land use issues.

For further background information see:

http://www.wellington.govt.nz/projects/new/windfarms.html
http://www.makarapeak.org/

Cost: $65 (includes lunch)



Sponsors


Silver Sponsors

Stream Sponsors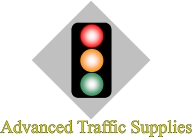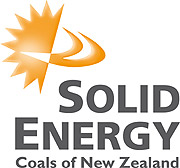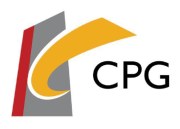 General Sponsors