Conference Secretariat:
Conferences & Events Ltd
PO Box 24078, Manners St
Wellington 6142
Email:
[email protected]
Tel: +64 4 384 1511
Speakers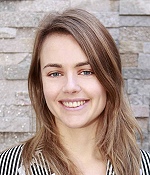 Larissa Brown

Wednesday 27th October from 9.45am - 10.30am

Title:

Sustainability Leadership





Biography


Larissa Brown is the 2008 Australian Young Environmentalist of the Year and the 2010 Victorian Young Australian of the Year. She is the founder and executive director of the Centre for Sustainability Leadership, a non profit organisation dedicated to supporting Australians to make their communities, workplaces and sectors more sustainable. Over the last three years Larissa has personally interviewed 200 of world's greatest sustainability leaders across twenty countries and 5 continents on what it take to cause real systemic change towards a sustainable world.

Larissa was named as one of Melbourne 100 most influential people and one of Melbourne's ten most influential environmentalists by The Age Magazine in 2007. She was awarded the 2009 Australian Geographic Young Environmentalist of the Year, the 2006 British Council award for Communicating Climate Change and the 2006 Brian Robinson Fellowship.

Larissa participated in the United Nations climate negotiations in both Bail and Copenhagen. She is a member of the Ministers Reference Council on Climate Change Adaptation which advisors the Victorian state Environment Minister and participated in the Prime Minister's 2020 Summit in 2008.

Larissa has worked as a research scientist at the Australian National University, studying the extinction event of Australia's megafauna, helped save a forest by creating an ecotourism lodge in Costa Rica, rehabilitated endangered primates and big cats in Bolivia, taught snowboarding in the USA and spent a year as a high school student in Japan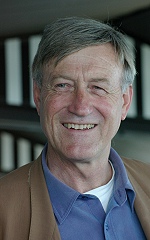 Peter Newman

Wednesday 27th October from 9.00am - 9.45am

Title:

From Discovery to Delivery: Building Resilient Cities



Peter Newman is the Professor of Sustainability at Curtin University and is on the Board of Infrastructure Australia that is funding infrastructure for the long term sustainability of Australian cities. He has recently returned from a North American tour promoting his two new books 'Resilient Cities: Responding to Peak Oil and Climate Change' and 'Green Urbanism Down Under', both written with Tim Beatley.

In 2001-3 Peter directed the production of Western Australia's Sustainability Strategy in the Department of the Premier and Cabinet. It was the first state sustainability strategy in the world. In 2004-5 he was a Sustainability Commissioner in Sydney advising the government on planning issues. In 2006/7 he was a Fulbright Senior Scholar at the University of Virginia Charlottesville where he wrote his new books. In Perth, Peter is best known for his work in saving, reviving and extending the city's rail system. Peter invented the term 'automobile dependence' to describe how we have created cities where we have to drive everywhere.

For 30 years since he attended Stanford University during the first oil crisis he has been warning cities about preparing for peak oil. Peter's book with Jeff Kenworthy 'Sustainability and Cities: Overcoming Automobile Dependence' was launched in the White House in 1999. He was a Local Government Councillor in the City of Fremantle from 1976-80 where he still lives



Graeme Pearman

Thursday 28th October from 9.00am - 9.45am

Title:

Science, society and environmental action: messages from the climate-change issue





Biography


Dr Graeme Pearman was Chief of the Commonwealth Scientific and Industrial Research Organisation (Australia) Division of Atmospheric Research, 1992–2002. He contributed over 150 scientific journal papers primarily on aspects of the global carbon budget. He is now a private consultant contracting to both private and public sector organisations and Adjunct Senior Research Fellow with the School of Geography and Environmental Science, Monash University.

Elections and awards: He was elected to Fellowship of the Australian Academy of Science (1988), the Royal Society of Victoria (1997) and the Australian Academy of Technological Sciences and Engineering (2005). He was awarded the CSIRO Medal (1988), a United Nation's Environment Program Global 500 Award (1989), Australian Medal of the Order of Australia (1999) and a Federation Medal (2003).

Board and advisory membership: START International (Washington) System for Analysis, Research and Training, and the Climate Institute (Sydney). Chair: Antarctic Research Assessment Committee (Physical Sciences) of the Australian Antarctic Division and the South East Australian Climate Initiative Advisory Panel (Canberra). He was science adviser to Former US Vice President Al Gore during his visits to Australia in 2007, 2008 and 2009.

Membership: Australian Academy of Science, Australian Academy of Technological Sciences and Engineering, Royal Society of Western Australia, Royal Society of Victoria, Australian Meteorological and Oceanographic Society.

Briefings: A key component of his work today is in the provision of briefings (210 in 2007-2009) on climate-change science and sustainability to governments, peak industry bodies and public, and for companies as part of their development of risk assessments for their business around the climate-change issue.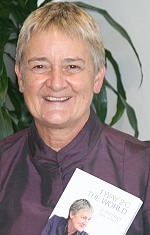 Marilyn Waring BA (Hons) VUW, DPhil (Waikato), Personal Chair: Public Policy

Thursday 28th October from 9.45am - 10.30am

Title:

Common-sense and Non-sense: communities and economics



Biography
Marilyn Waring is a Professor of Public Policy at AUT University, New Zealand and has held Fellowships at Harvard and Rutgers Universities.

She was elected to New Zealand parliament at the age of 23 in 1975 and served 3 terms, during that time she chaired the Public Accounts and Public Expenditure committee(s).

Internationally known for her work in political economy, development assistance and human rights, she has worked throughout the Pacific and Asia. She has served as a Board member of the Queen Elizabeth 11 National Trust, the Council of Creative New Zealand and the Board of the Reserve bank of New Zealand. Marilyn has been appointed as one of only two international members of the Canadian Index of Wellbeing, is the Treasurer of the Association for Women's Rights in Development (AWID) and is a lay member to the Board of Judicial Studies. This Board oversees the Institute of Judicial Studies which is the professional development arm of the New Zealand Judiciary.

Marilyn is the author of

Counting for Nothing: what men value and what women are worth

, one of the major outstanding international contributions to political economy. It was the subject of a best selling documentary made by the NFB Canada

Who's Counting: Marilyn Waring on sex, lies and global economic.



In 2008, Marilyn received one of New Zealand's highest honours, becoming a Companion of the New Zealand Order of Merit (CNZM), for services to women and economics.


Sponsors


Silver Sponsors

Stream Sponsors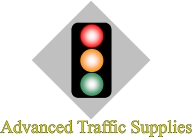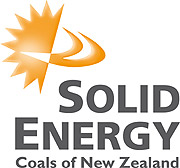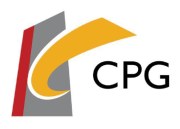 General Sponsors