Conference Secretariat:
Conferences and Events
PO Box 1254 Nelson
03 546 6022
Email:

[email protected]



Welcome



On behalf of the New Zealand Orthopaedic Association I would like to invite you to our Continuing Medical Education Meeting.

The developments of Medical Imaging in the last ten years have been immense and have greatly enhanced our ability to diagnose and evaluate therapies. The images our Radiological colleagues can provide us now are truly one of the wonders of the modern world.

All Orthopaedic surgeons, no matter what their subspecialty interest use Medical Imaging. This meeting will enable you to maintain best practice in a host of common clinical problems. The programme will be of interest to Consultant Surgeons, Radiologists and trainees in both disciplines. You can look forward to an educational and enjoyable combined Radiological and Orthopaedic meeting in Nelson.

Nelson in March is a great place to relax. Artists, Markets, Beaches Mountain Biking Golf, Kayaking, National Parks, it is all here for you to enjoy.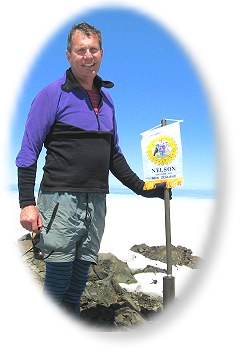 We hope you can join us for this excellent meeting








Silver supporters



Pacific Radiology Group




Bronze supporters


Exhibitors