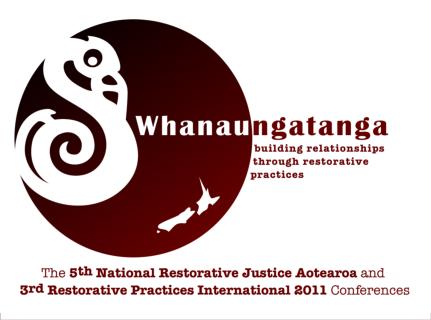 Speakers
Opening Introduction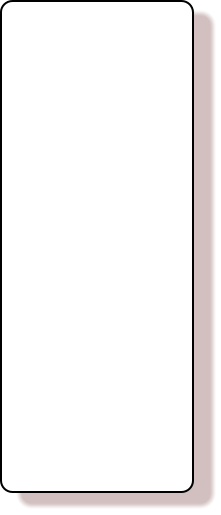 Dr Vick Kelly, USA
'

The emotions of connectedness and Wellbeing'
Vick is based in Philadelphia, Pennsylvania, USA. He was co-founder of the Silvan S.
Tomkins Institute in 1991. As its first Training Director, he was involved in on the of the
initial presentations of restorative justice principles to an audience in the USA and Mayor
of Philadelphia.
He is currently Chairman of the Board and integral in the expansion of the organisation
as The Tomkins Institue: Applied Studies in Motivation, Emotion and Cognition. His
practice has included work with children, individuals, couples and families since 1975.
His Honour Principal Youth Court Judge AJ Becroft, New Zealand
His Honour Judge Andrew Becroft was appointed Principal Youth Court Judge of New
Zealand in June 2001.
Born in Kuala Lumpur, Malaysia, and educated at Rongotai College, Wellington,
Judge Becroft graduated from Auckland University in 1981 with a BA/LLB (Hons)
degree. He practised in Auckland with the firm Fortune Manning & Partners. In 1986
he assisted with the establishment of the Mangere Community Law Centre and
worked there as the Centre's senior solicitor until 1993. He then worked as a criminal
barrister in South Auckland until his appointment to the Wanganui District Court in
1996. Judge Becroft is a former council member of the Auckland District Law Society
and the New Zealand Law Society. He is current editor of LexisNexis "Transport Law".
Judge Becroft is currently the Patron of the New Zealand Speak Easy Association Inc,
which assists those with various forms of speech impediment. He is also President of
the NZ Tertiary Students Christian Fellowship.
Dr Angus Hikairo Macfarlane, New Zealand
Angus Hikairo Macfarlane is of the Te Arawa waka (tribal area designated by way of the
name of the tribe's traditional navigational vessel) and its confederate tribes in the
central north island of New Zealand. He is an experienced educator and practitioner and
has been an advisor and professional development provider for national entities on many
projects. The thrust of his activities focus on the exploration of cultural concepts and
strategies that positively influence educational practice. He has presented papers on
culturally responsive educational approaches for improving motivation and learning,
throughout the world. In 2003 Angus Macfarlane was awarded the inaugural Research
Fellowship by the New Zealand Council for Educational Research. In 2004 his landmark
book,

Kia hiwa rā! Listen to culture – Māori students' plea to educators

, was published,
and he was a recipient of a Tohu Kairangi award, a citation for academic achievement in
Māori education. Another book

, Discipline, Democracy and Diversity

, was published in
August 2007

.

In December 2010 Dr Macfarlane was presented with the Tohu Pae
Tawhiti Award, acknowledging his significant contribution to Māori research over a
notable period of time. This year will see the launch of his co-edited book

Responsive
Pedagogy: Engaging restoratively with challenging behaviour.

Dr Macfarlane is
Professorof Māori Research at the University of Canterbury.
Kim Workman, New Zealand
Kim Workman, Director 'Rethinking Crime and Punishment' Of Ngati Kahungunu ki
Wairarapa, and Rangitaane descent,

Kim

started his public service career as a police
officer in 1959. Since then Kim has pursed a long and prestigious career in the justice
arena. In 1989, after a short stint as Deputy Secretary, Maori Affairs , Auckland Region,
Kim was appointed as an Assistant Secretary (Penal Institutions) Department of Justice
where he oversaw a major reform of the prison service.In 2003, Kim was awarded a
second Churchill Fellowship, to study offender re-integration in Detroit, USA. In 2005,
Kim was the joint recipient (with Jackie Katounas) of the International Prize for
Restorative Justice. The award was created to honour a person or organisation
responsible for significantly advancing restorative justice around the world.Kim's address
will be around the use of rj in reintegrating prisoners into the community.
Esther King, New Zealand
Esther King has been the General Manager of Social Policy and Justice at the Ministry
of Justice since September 2010. Amongst other things, the unit is responsible for
restorative justice, youth justice, victims rights and alcohol law reform. Prior to this role
Esther had extensive involvement in the Treaty of Waitangi settlement process. She
started with the Office of Treaty Settlements in 1999 and has been involved in reaching
Treaty settlements with iwi all over the country. She has also had involvement in a
number of contemporary Crown/Maori relationship matters.


The Chief Justice, Rt. Hon. Dame Sian Elias, New Zealand
The Right Honourable Dame Elias is the 12th Chief Justice of New Zealand and the
first woman to be appointed to that office. She graduated from Auckland University
with an LLB Honours Degree in 1970 and was admitted to the New Zealand Bar the
same year. She studied at Stanford University, from which she graduated in 1972 with
a Master's Degree in Law. Following her return to New Zealand, Dame Sian worked
first as a solicitor and then as a barrister in Auckland. In 1984-1989 she was a
member of the Law Commission working particularly on the reform of company law.
In 1988, Dame Sian was appointed a Queen's Counsel. She appeared in a number of
significant cases, including cases concerning the Treaty of Waitangi. She was
awarded a Commemorative Medal in 1990 in recognition of services to the legal
profession.
In 1995, Dame Sian was appointed Judge of the High Court in Auckland. On 17 May
1999, she was appointed Chief Justice of New Zealand and was made a Dame Grand
Companion of the New Zealand Order of Merit. The Chief Justice was appointed a
Privy Councillor in 1999 and first sat on the Privy Council in 2001.
When in 2003 the Supreme Court Act established a final Court of Appeal in New
Zealand, the Chief Justice became the head of the new Supreme Court. That court
began sitting in July 2004.
When the Governor-General is unable to perform the functions of office or is absent
from New Zealand, the Chief Justice is authorised and empowered to perform those
functions as the Administrator of Government under the Letters Patent.
Judge Carolyn Henwood, New Zealand
The Confidential Listening and Assistance Service
Judge Carolyn Henwood is currently a member of the New Zealand Parole Board and

has 22 years experience as a District and Youth Court Judge, most recently on an

acting
warrant. During that time she has been involved with a range of youth and criminal

justice issues as well as sitting on a number of government bodies. In 2006 Judge

Henwood was appointed as a special adviser for the implementation of the Te

Hurihanga

youth justice programme, which aims as preventing re-offending by young people.

In recent years Judge Henwood's focus has moved to the areas of mediation and
negotiation. In 2006 she attended programmes on both at Harvard Law School.
These areas she will continue to pursue.
Paul Nixon, New Zealand
Paul Nixon, Chief Social Worker - Child, Youth and Family
Paul Nixon is a Social Worker from the UK who has worked for more than 20 years in
Child welfare and protection, always in a statutory setting. His previous job was as
Head of Social Work for England's largest county North Yorkshire.
Paul has only recently moved to New Zealand with his wife, Nici and their 3 children
Carys, Haydn and Rhianna. Paul is originally from Wales but has always been
interested and inspired by practice and innovations from New Zealand, particularly
Restorative Justice, Whanau / kinship care and FGCs. Paul has written a number of
books on Social Work and numerous articles and chapters. He has provided training
and consultancy on Social Work around the world. He and his family are delighted to
be in New Zealand.
Katy Hutchison, Canada
Author of 'Walking After Midnight: One Woman's Journey Through Murder, Justice and
Forgiveness'
Katy, the mother of eighteen-year old twins, Emma and Sam, resides with her family in
British Columbia. She moved to Vancouver Island thirteen years ago, following the
murder of her husband Bob McIntosh. After Bob's death in 1997 Katy waited for five
years while the police worked tirelessly to obtain the evidence to prosecute and
convict
his killers. Immediately following the arrest that finally took place, Katy initiated a
face-to-face meeting with the Ryan Aldridge, the young man responsible for Bob's
death.
Her deep belief in the power of restorative justice emerged from that meeting and was
strengthened through her subsequent work with the perpetrator. Katy developed her
perception of the societal forces and lack of understanding amongst young people that
created the circumstances that led to Bob's death. She grew to recognize the need to
advise and educate young members of the community about the risks that arise with
the
combination of young people, alcohol, and a lack of supervision. Katy invited Ryan to
help share that message with young people and together they have told their story to
thousands of young people. Katy currently divides her time between working with her
husband Michael in his law practice and her growing professional speaking career.
For further information go to
www.katyhutchisonpresents.com
















Keynote Speakers
After Dinner Speaker
Split Plenary Session Speakers