This conference will bring together leaders and aspiring leaders from New Zealand and the world, to share experiences, develop skills, and create a new vision for leadership and awareness of the importance of mindfulness in all aspects of life. This will be the first and biggest event of its kind offered in New Zealand, and our goal is to educate and empower individuals and organisations to effect change at all levels of society.
Mindful Leaders draws on the latest research in neuroscience, wellbeing, resilience, leadership and organisational cultures. It will share practical examples of the application of mindfulness based approaches across a range of organisational settings. This includes business, government, community, social enterprise, healthcare, education, community, arts, and sports.
You will have an opportunity to connect with people who share the desire for a more meaningful and effective kind of leadership.
You will learn tools and strategies to create a more engaged and fulfilling workplace culture while taking care of the bottom line.
You will explore how you can create greater space in your work and life. Empowering you to lead in a way that encourages and inspires others to be at their best, by developing your capacity for self-awareness, compassion, and authenticity.
Andrew Morrison
Conference Convenor
Welcome from Wellington Mayor Justin Lester
Countdown to the Mindful Leaders Conference
The Power of Mindfulness in the Workplace
A research study published by the University of Oxford provides evidence of the effectiveness of a Be Mindful Online course. The study examined the effects of the course for 273 people who had completed it, and showed that, on average, after one month, they enjoyed the following results.
Reduction in anxiety levels
A Fitbit for the mind
"If you are a company leader who says employees should be encouraged to exercise, nobody looks at you funny. The same thing is happening to meditation and mindfulness, because now that it's become scientific, it has been demystified. It's going to be seen as fitness for the mind."
Chade-Meng Tan (Google)

In a controlled trial, researchers observed a 20% increase in productivity in employees randomised to a short online mindfulness training (Aikens et al., 2014). They even estimated employer savings per year due to reduced burnout of about $22,000 per employee based on an average wage of $100,000.
oxfordmindfulness.org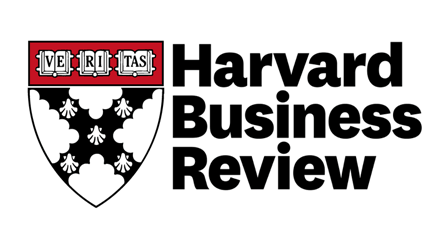 Mindfulness training can impact the important leadership capacities of resilience, collaboration, and leading in complex conditions... 
Harvard Business Review
Effective people management and leadership requires mindfulness – without it you will have an unengaged, uninspired workforce.  Being your authentic self and practising empathy and compassion for health and wellbeing through mindfulness will unleash leadership that surpasses that of yesterdays traditional leadership model. If that sounds like your idea of a better workplace then this conference is for you!
Don't Miss this Important Event