Morag Allan
I've been working at the Ministry of Education for almost 17 years! During this time I have held a variety of roles across the organisation.
Since the announcement of Investing in Educational Success in January 2014 I have been directly involved in the policy's implementation, initially through the development of operational policy and processes for its delivery and then in 2015 I joined the team responsible for getting Kāhui Ako up and running, and supporting my regional colleagues to do the same.
Jan Alley
Improving the performance of your people can transform your school. As the Director of a Human Resource and Training Consultancy, Jan Alley has helped numerous organisations undergo this transition first hand – time and time again.
With over 20 years experience specializing in human resource management, leadership and interpersonal skills, Jan brings a wealth of knowledge to her clients who range in industries from retail to pharmaceuticals to education. She has delivered professional development sessions for senior leadership teams, boards, full staff and student leaders. Participants have described her delivery style as interactive, informative and interesting. Combined with her enthusiastic approach, participants leave with knowledge, insight and practical skills that can be immediately transferred into the workplace.
Using the globally proven leaning system, TetraMap, Jan will engage participants at our conference. Jan also shares her passion for people management and communication skills through coaching, keynote speaking, consultancy and facilitation.
Jan holds a Diploma in Speech, Drama and Communication Skills from the Trinity College of London (L.T.C.L.) as well as from the New Zealand Speech Board (A.S.B.). She has a Diploma in Business (Personnel Management and Employee Relations) from the Graduate School of Business at the University of Auckland. Jan is an accredited NZQA Workplace Assessor and Moderator as well as a Master TetraMap Facilitator. Jan's additional Director and Board roles have included MIXIT, Glendowie College Development Trust, Enterprising Manukau, Auckland Business Development Board and UNITEC School of Communication.
Lorraine Biggs
I have recently taken up a new position as Executive Officer at One Tree Hill College, the school is a decile 3, co-educational multicultural secondary school, located in central Auckland with a school roll of over 1100 students.
Before this I was employed as an Executive Officer, at a large multi-cultural South Auckland Primary School (decile 4). I had the privilege of this position for nearly 15 years, and have worked under two principals in this time and 5 different and supportive Board of Trustees as their Secretary.
My key responsibilities areas have been in Finance, Board of Trustees, Personnel / Payroll, Property and Administration Team Leader.
I am passionate about supporting the teachers, support staff and students to ensure a well-resourced school so we can have positive learning outcomes for our students. Decision making is with "the child in mind".
Sonja Botha
I joined ASB in May 2012. I am currently a Snr Change Manager in the Technology, Innovations and Payments division. In my role as Change Manager I design and deliver fit for purpose change strategies to address project change requirements (system, legislation, process & tools) as well as organisational transformational change requirements.
Before relocating to New Zealand in 2012, I worked as a Transformational Change Consultant for various clients across Africa and Europe specialising in merger, acquisitions and outsourcing deals mainly in the Finance and IT sectors.
I am a passionate believer in continuous learning and constantly challenge myself to keep at it. I completed my MPHIL in 2011 and am in the middle of my LeanSixSigma greenbelt certification.
I enjoy sharing my knowledge and experience by coaching junior change managers at ASB and have been a guest lecturer at UniTech.
Outside of work I enjoy spending time with my husband and two kids, and coming from the African bush, am determined to tame the New Zealand ski slopes!
Hanna Bumstead
I am originally from a small town in Northern Ontario, Canada. I did my post Graduate studies at Carleton University in Ottawa where I graduated with an honours degree in Art History and Philosophy. After studying, I did some travelling and decided to make Wellington my new home. My first role at the Ministry of Education was in the Overpayments team within the Payroll department. I then took on the role of Senior Resourcing Officer where my primary work was Banking Staffing. My current role sits in the Resourcing Determination and Delivery team where I am expanding the scope of my role.
Shane Coleman
Shane Coleman is a Senior Advisor in the Education Network Team at the Ministry of Education. He has worked for the Ministry for the past 18 months and before joining the Ministry ran an Alternative Education programme in Auckland.
Dennis Cribb
Dennis began his working life as a teacher (intermediate and secondary), before eventually moving into public sector policy work. At the Department of Internal Affairs, he helped rewrite the Local Government Rating Act and the governance provisions of the Local Government Act. He has since negotiated Treaty of Waitangi settlements on behalf of the Crown, and headed up the corporate and strategy functions of the Parliamentary Service after establishing a specialist policy function there. At the Ministry of Education, Dennis has looked after matters related to schools' financial governance. He has spent time on secondment to the Ministry's Education Infrastructure Service and to the Budget and Strategy Team. The School Governance Team is his current home.

Keri Cullen
Keri Cullen is of Ngapuhi / Te Uritaniwha and Te Aupouri descent.
Keri enjoys facilitating time to support families, schools, bussineses, visitors and communities to bridge the differences between Maori and non Maori language and lifestyles.
Dr Suzanne Flannagan
Suzanne has extensive executive experience leading sales and marketing teams including 10 years as General Manager for OfficeMax School Supplies.
Suzanne has a proven ability for leadership, developing strategy and implementing effective change.  She has extensive communications experience and an inherent passion for helping others.
Currently a Business Consultant, Mentor and Director, Suzanne holds a Doctorate of Business Administration from Massey University (DBA), a Master of Business Administration from Auckland University (MBA).  She is a member of the NZ Institute of Directors (MinstID), Chartered Marketer (Charted Institute of Marketing) and member the NZ Marketing Association.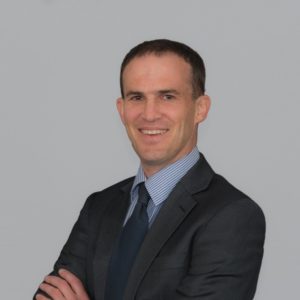 Brendon Foy
Brendon Foy is an Associate Director – Audit based in the Auckland Central office in Newmarket with a wide range of financial statement audit experience.
With over fifteen years' experience in public practice offering specialist audit services, Brendon has built up significant audit expertise across a range of clients and sectors.  These include audits of a wide variety of commercial and not-for profit entities, as well as state sector entities on behalf of the Office of the Auditor General.
Brendon's commercial sector clients include a broad range of service and manufacturing clients.   He has a special interest and specialist sector audit experience within the wine industry.  Brendon also has considerable experience in the education sector and is a recognised specialist in the audit of state schools, and as well as providing audit services has presented training on a range of issues such as audit matters, internal controls and fraud prevention. Brendon also has experience providing assurance services to legal firms regarding their trust accounts and internal systems.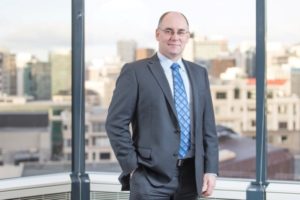 Rob Giller
Rob Giller has over 23 years experience in the public sector. During that time he has held a range of senior management positions overseeing large strategic projects.
From 2007-2010 Rob was the Defence and Security Advisor to the Secretary to the Treasury and two Ministers of Finance. This role also involved assisting with Justice Sector issues and several Treaty settlements.
From 2010-2013 Rob was part of the New Zealand Defence Force where he was responsible for the delivery of major capital funded projects for the Army and worked as part of a 4 person team selected by the Chief Executive of the New Zealand Defence Force (NZDF) to develop NZDF's Strategic Reform Programme out to 2035.
During this part of his career, Rob was also an Aide de Camp to the Governor General, hosting ambassadors and other dignitaries on behalf the Governor General and assisting with Credentials, Awards and other ceremonies.
Rob joined the Education Infrastructure Service (in the Ministry of Education) in October 2013 as the Group Manager Strategy and Policy. Rob is currently the acting Deputy Head, Infrastructure Advisory responsible for all property matters other than Ministry-run capital works projects.
His team covers a broad range of property functions including managing the property advisors who regularly support your school. Some of the business functions Rob is responsible for include:
• the day to day management of school property and facilities
• property planning, including agreeing schools' 10 year property plans and priorities for 5YA expenditure
• innovative learning environments
• property projects, project management and school property procurement
• special needs modifications and third party occupancy
• treaty of Waitangi
Rob has a wide range of qualifications including a Masters of Management Studies (Double Major Project Management and Technology), Masters in Philosophy (Defence and Strategic Studies), Bachelor of Commerce and several Graduate Diplomas.
Larissa Hill
Larissa Hill brings more than 15 years' experience in sales, business development and procurement related roles and draws on this experience to bring buyer and seller perspectives together to help schools get better procurement outcomes. Most recently, Larissa has been working as part of a project team within the Ministry of Education focused on supporting Communities of Learning to collaborate on procurement-related and aggregated purchasing initiatives to save time and money that can be re-invested into the classroom to support learners. Prior to that, Larissa worked in a number of roles within New Zealand Government Procurement at the Ministry of Business, Innovation and Employment. These recent roles have provided Larissa with a huge appreciation for the diverse and challenging roles of School Executive Officers, School Principals and their governing Boards. Larissa is very keen to share lessons learned through her work to date with schools and Communities of Learning and to provide you with some simple tools and tactics to ensure you are getting the best possible value for your school and your learners.
Blair Horsfall
A results orientated, motivated and innovative leader with extensive experience working at a senior level with a diverse range of internal and external stakeholders across both private and public sectors.
Blair is adept at leadership and project management, with a solid track record of successfully developing business initiatives, maximising outcomes, minimising cost and driving continuous change, through coaching & development, recruitment, change management, analysis, strategic planning and negotiation.
During his 10 years at OfficeMax Blair has actively engaged within the Education sector, supporting improved procurement practices throughout the education community, as well as leading the development of innovative solutions to support the ever changing market requirements.
Bill Hubbard
Bill Hubbard is a current Aitken Fellow, seconded from a Deputy Principal position at Rosehill College in Papakura. He has worked in a range of secondary schools, starting with a focus on Science education but later moving to specialising in Guidance Counselling. For the last 15 years Bill has been active nationally in supporting schools adopt sound practices regarding restorative practices and relationally centred student management approaches. Since 2010 he has taken a strong interest in digital pedagogies with particular focus on school 1:1 BYOD programmes.
David Jackson
David is a director of Ripped Orange a computer training and solutions company.  Ripped Orange have been supporting business users with their technology needs for over ten years.
Ripped Orange partner with Apple, Microsoft and Xero to help users adopt cloud and mobile technology.  In 2017 Ripped Orange were recognised by Microsoft as Learning Partner of the year for their innovative Cloud Trainer service.
As Managing Director or Ripped Orange David assists clients across Australasia implement and use cloud based software, while also supporting and growing the Ripped Orange team across New Zealand.
Rob Kosova
Executive General Manager, Programmed Safety Pty Ltd Rob commenced at Programmed in 2012 as the Group General Manager (Insurances). In April 2016 he was tasked with starting a dedicated safety consulting business like no other in Australia. One where clients have direct access to Programmed's people, processes and learnings around risk mitigation and control. There is no other Australian Based HSE consulting business who's experience, products and services stem from an underlying business delivering services to a diverse range of industries, through a daily workforce of 20,000 people.
Rob is a demonstrated safety leader within the Programmed business and combines this with his extensive consulting experience, business acumen and natural ability to engage and influence others.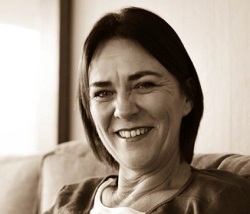 Bernadette McEvoy
With over 20 years in Human Resources Leadership roles I have been fortunate to work with and for a broad range of organisations in both the commercial and not for profit sector including youth development and education.
A key learning from my many years of experience in Human Resources is that selecting the right people to join an organisation is vital to its effectiveness and achievement of its reason for being. I am proficient at developing and supporting best practice HR systems and processes, particularly around recruitment. Understanding the needs of an organisation and securing the right people to fulfil these needs is vital to the health of any organisation. Working across multiple industries including FMCG, manufacturing, construction, import/export and Not for Profit (including youth development and education), I understand that while each sector will have its own nuances, most organisations experience similar opportunities and roadblocks with their people.
The engagement and development of people is a dynamic and ongoing requirement for all organisations, no matter their size or where they sit in the market and the starting point is the recruitment process. I am constantly surprised by the opportunities for learning our colleagues, leaders and stakeholders provide us with. Partner this with up to date research and a best practice approach and the possibilities are unlimited.
Pam A. Mills
I have been a nonteaching staff member at Westlake Boys High School for the last 17 years. For the past 10 years I have held the role of Human Resources Manager and also had overall responsibility for Novopay. We have a staff of 210 staff and 2300 students, so my motto is always expect the unexpected. I work closely with our Academic Council, involved in Scholarship placements for PWC and KPMG  and also manage a school Hockey team. As we all are aware schools are a busy place, full of different personalities and it is my role to help staff navigate their way through the day.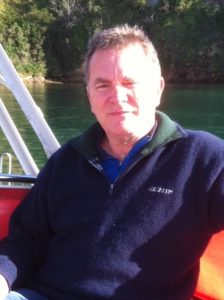 Matthew Nolan
The Havelock North water contamination event highlighted the importance of having 24 hr contact details for senior staff available to emergency responders 24×7. In other incidents the immediate availability of site layout plans and access points has been of real value to Police responding to an event at or near a school.
Readynet guides school staff to assemble and store critical information about the school and share it with Police. In an unfolding emergency situation the immediate access to accurate information and layout plans has clear benefits.
Matthew Nolan has been helping schools prepare for emergency events for more than 10 years. His emergency management experience includes Incident Controller and Operations Manager at major flooding and rural fire events. He worked in the Operations Centres for the Christchurch earthquakes and the RENA oil spill event.
Philippa Pidd
Philippa Pidd manages the Education Network team and was involved in drafting the current School Records Retention and Disposal Schedule. She is working with Shane and a wider team across the Ministry to develop the revised Schedule for use by state and state – integrated schools.
Greg Quick
Greg is CSG – Konica Minolta National Professional Services Manager who has over 15 years' experience working with organisations in the design, delivery and support of ICT and workflow automation solutions.
Greg is passionate about business and digital transformation, and the benefits that can be realised in the delivery of improved collaboration, engagement, and enhanced end user experience outcomes.
Pauline Spence
Pauline is an Education Advisor at Netsafe with 20 years' experience under her belt, both in New Zealand and internationally. While always a classroom teacher at heart, in recent years Pauline has been integral to large school improvement projects, as well as leading the development of professional learning programmes. Pauline thrives on working with educators to navigate the fast-evolving world of digital technology and online safety with purpose and clarity.
Diane Squire
Diane is an Employment Adviser with the New Zealand School Trustees Association. She has 20 years' generalist experience in Human Resources (HR) and a Master of Business Studies in Dispute Resolution.  The focus of her role is to provide HR support and guidance to boards of trustees and principals in all aspects of HR and employee relations; promote, encourage and empower boards in adopting good employment practices; assist them in managing employment disputes.
Sue Staveley
Sue has held a number of Senior Management positions in Human Resources, Recruitment, and Training and Development within complex Organisations, and across a wide range of Industries. Today Sue works as a Consultant, this work is extremely varied and includes Executive and Management Coaching, Training, HR Consulting, Career Development and Counselling.
Sue has significant experience building capability and developing people, and she utilises a consultative and participative style to build relationships and gain trust. Sue works both one on one with individuals, and in larger groups and is able to deliver a broad range of skills gained over many years.
Sue works with a wide range of people and Organisations and this work is both challenging and rewarding. Some of her project work has included, the 'Auckland Council Youth in Employment Project', and 'Cultural diversity in the Workplace Project', Tutoring in HR and Business practice and working as a member of the ICL Graduate Business School.
Debbie Suckling
I have been the accountant at Orewa College for past 14 years and look after both the financial and payroll requirements of the school right through to the auditing stage. I work closely with our principal to ensure the school is working to achieve its charter goals for the Board and to keep the Board informed along the way. I help department heads look after their budgets and advise the senior management on spending within the school. I'll help you gain some real life budget theory to allow your school to reach its potential financially.
Roy Sye
His current roles are as Director of Education (Hawke's Bay / Tairawhiti) for the Ministry of Education and as a Justice of the Peace. Previously he has been an Educator, School Principal, Napier City Councillor, Company Director and Board of Trustees Member. This variety of community, social and commercial roles provides a unique skill and knowledge base. In Educational Leadership Roy's current focus is on creating effective Sector and Inter-Sector relationships and systems and facilitating and supporting change.
Mark Taylor
Mark is an international lead auditor and trainer who has spent the majority of his career educating and helping  people to take health and safety seriously.
Over a period of twenty five years he has worked across a broad spectrum of industries around the world and has developed a number of safety  tools that are now common in many workplaces.
In 2008, he devised and introduced a series of courses to teach health and safety in secondary schools, which have been delivered to in excess of 15,000 students and staff members.
His main focus is to provide simple but effective systems which are easy to implement and understand in order to send people home safer, healthier and wiser each and every day.
Ian Vickers
Ian is currently Deputy Principal at Sancta Maria College in Flat Bush, Auckland. He has been involved in education for over 34 years in England, Australia and for the last 20 years here in New Zealand. For the past five years he has led a successful staff wellbeing programme at the College and he has shared their wellbeing resources widely throughout the country and overseas. He is passionate advocate of all schools having a staff wellbeing and wellness programme. Come along and listen to a few tales, learn some practical ways to look after yourself, appreciate some theory and there will be a bit of music and laughter thrown in for fun. An electronic copy of our 2017 staff wellbeing programme will be made available.
 Louise Winterbottom
As a mother, I recognise the importance of ergonomic furniture and its role in the innovative learning environment and I love that Furnware is having such a positive impact on student's learning across the globe. Having previously worked in the education publishing field, I have a strong connection with educators and I really enjoy assisting so many schools in creating their unique learning spaces.
Being a part of a company who are passionate, progressive and creative thinkers makes me proud. We're all here to make a difference to students and we are not afraid to take on challenges to create unique learning environments that meet the needs of teachers and students.