Conferences & Events Ltd | Po Box 1254 | Nelson 7010 | Ph: 03 546 6022 | victory@confer.co.nz













Accommodation
If you wish you stay at the College you need to book and pay the full amount when you
register for the Forum.
Registration opens in December.
Nelson College for Girls Hostel
Excellent and modern hostel style accommodation in private rooms with shared bathrooms, is
available on-site at the College. Enjoy the collegial atmosphere of the Forum in beautiful and
peaceful surroundings, 8 minutes walk from the city cafés and shops and approx 15 minutes
walk to Victory School.
Hostel Options:
Full size single bed with door in the new building:
$68
Full size single bed with door next do the dorms:
$63
Full size single bed, Wall dividers with curtains:
$58
Narrow, full length single bed. Wall dividers with curtains instead of doors:
$55
Check in: 3pm – 11pm Wednesday
To enable you to check in at Nelson College for Girls before you
go to the welcome on Wednesday, we have provided transport
between the times of 2pm and 4pm
Transport is also provided to take you back to Nelson College for
Girls at the end of the day, from 8.30pm to 10.30pm
Buses will be parked at the reception area of Nelson College for
Girls and in the Victory Community Centre car park between
these times
Check out: strictly by 10am Friday
(Storage for your bags will be provided on Friday)
All rooms include bed and breakfast.
Beds made up with linen and 2 towels provided.
Rates are per person per night only. Rates are GST inclusive. Full payment is required in advance
and must be paid with registration fees.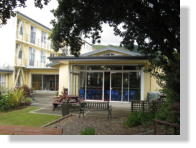 For the following accommodation you will need to contact the Accommodation provider
directly and make your own arrangements. Bookings are strictly subject to availability.
Boutique Bed & Breakfast
Cathedral Inn
www.cathedralinn.co.nz
Set on a rise in the blue ribbon residential neighbourhood beside the Nelson Cathedral. This
Boutique B & B Inn looks out over the tree tops to the hills that surround Nelson on three sides
and the ocean is just in sight. This superior property is 10 minutes from the conference venue.
Rooms available:
King bed with ensuite
Superking or twin with ensuite
Queen and ensuite
Cathedral Garden Apartment
Stylish ground floor self-contained apartment with private courtyard and garden, situated in
the historic Cathedral area just 2 minutes from Nelson CBD and 10 minutes from the
conference venue.One bedroom apartment available for maximum 2 people
Shelbourne Villa
www.shelbournevilla.co.nz
Set in a quiet suburban location, 21 Shelbourne Villa is 15 minutes walk from the conference
venue and the city centre. Quality accommodation with superbly appointed rooms. Rooms
available:
Master Suite - luxury King
The Loft - Super King
Newby Suite - King
Garden Suite - King
Self Catering Apartments/ Motels
Leisure Lodge Motor Inn
www.leisurelodge.co.nz
40 Waimea Road, Nelson
15 minutes walking distance to the Conference Venue and 5 minutes walking distance to the
City Centre Relaxing outdoor area with swimming pool and spa pool.
Century Park Motor Lodge
www.centuryparkmotorlodge.com
197 Rutherford Street, Nelson
One of Nelson's newest Motels; a short stroll to the conference venue and Nelson's CBD.
Suites and studio units available
Backpackers
Accents on the Park
www.accentsonthepark.com
Accents on the Park is in a quiet part of Trafalgar Square, right next to the famous Nelson
Cathedral and Church Hill Park, which places it just seconds away from the bustling centre of
town and a short walk from the conference venue.
Tasman Bay Backpackers
03 548 7950
www.TasmanBayBackpackers.co.nz
Tasman Bay Backpackers is a warm, sunny, very clean, family-run hostel in central Nelson. We
aim to provide a safe but fun and relaxing environment for all our guests.
Forum Venue
The Forum will take place at Victory Community Centre and Nelson College for Girls. We warmly
encourage participants to stay at Nelson College for Girls to maintain the extended
conversations arising from the Forum.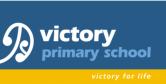 "Everyone Matters"
"Seize the Moment"


Follow us on:
Find us on:




Supported by: