Conferences & Events Ltd | Po Box 1254 | Nelson 7010 | Ph: 03 546 6022 | victory@confer.co.nz












Registration
Registration fees - NEW FORUM DATE: 27 - 29 July
•
All fees are in NZ$ and include GST
•
Early registration closes on

8th July 2011

.
Payment Options

•
Credit card (Mastercard, Visa or AMEX), or

•
cheque or Direct Credit (choose Invoice in the payment screen and an invoice will be

attached to your registration confirmation email with the conference bank account details).

Payment Details

•
Full payment of registration fees must be made prior to the conference.

•
Credit card - Pay online with our data encrypted secure server. Instructions will be emailed to

you in your registration confirmation letter.

•
Post your invoice and payment to: Victory Village Forum, c/- Conferences & Events Ltd, PO

Box 1254, Nelson 7010.

•
All registrations must be accompanied by credit card details, a cheque (drawn on a NZ bank)

or direct credit in New Zealand dollars.

•
Please make cheques payable to: "Victory Village Forum".
•
Overseas cheques cannot be accepted.
•
Direct credits should reference your invoice number and organisation. Account information

can be found on your invoice.

Cancellation and Refund Policy

Please note that your registration is not secure until payment has been received. If payment is not

received your registration risks being cancelled.

Registration cancellations must be notified in writing to the conference secretariat. Cancellations

received on or before 1 May 2011 will receive a full refund. Cancellations received between 1 May

and 20 June 2011 will receive a full refund less an administration fee of $50. No refund will be

given for cancellations received after 20 June 2011 this includes 'no shows' on the day. Substitute

attendees will be accepted up to 24 hours before the event begins, but the person registered on

this form is liable for the payment of the registration fee.

Special Requirements

Should you have special needs for food or mobility requirements, or have any other special

requirements please let us know when you register.
Travel Assistance

The Victory Village Forum Organisers have managed to secure a limited amount of funding to help

those working in family centred, community-led development attend the Victory Village Forum.

This financial assistance has become available to assist people, who would not otherwise be able to
attend the three-day Forum. Priority will be given to those:

•
working in family-centred, community-led development, especially community or iwi

organisations; and
•
who need assistance in order to be able to attend the Forum (e.g to meet high travel costs,

child care costs).

Allocation of the funds will be made at the discretion of the Victory Village Forum Organisers.

If you apply:

a)
you will hear the outcome by e-mail on 12 July

b)
we will honour the early-bird registration rate, on the condition you are already registered, or

complete registration by 15 July.

If your application is approved you will need to provide receipts for your travel costs in order to

uplift the subsidy.
Please note funds are limited so we cannot undertake to fully subsidise travel.
Applications for assistance close on 8 July. If you would like to apply please email:
sian@confer.co.nz with details of your travel (or other) arrangements and costs.



Registration type
Early fee
Full fee
Community groups & individuals
$280.00
$320.00
Local & central Govt., schools & business
$375.00
$425.00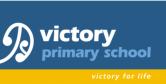 "Everyone Matters"
"Seize the Moment"

Follow us on:
Find us on:
Registrations are now closed
Kia ora! Places at the Forum are fully registered, but a Waiting List is available, so that places can
be re-filled if there are cancellations. Please contact Sian@confer.co.nz to add your name to the
Waiting List.



Supported by: