$0.00


Conferences & Events Ltd | Po Box 1254 | Nelson 7010 | Ph: 03 546 6022 | victory@confer.co.nz















Provocateurs
influencer, facilitator, thought provoker, inspirer
Details of speakers will be updated as they are confirmed.


Hon Tariana Turia

,

Minister of Whanau Ora and the Community Voluntary Sector -
on family-centred, community-led development
Hon Tariana Turia is co-leader of the Maori Party. Under the terms of a confidence
and supply agreement with the National Party, she is a Minister outside Cabinet in
the National-led Government.
Community activities:
Former member, Evaluation team, first pilot cervical screening project for Maori
women; Former member, Kura Kaupapa Maori establishment task forces;
Founding team member, Te Awa Youth Trust 1980-1980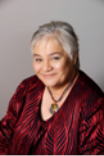 David Hanna

,

Director Wesley Community Action
David is a fourth generation Pakeha .... a partner in a civil union, a
father of 4 children, a Director of a Social Change / Service Organisation
(Wesley Community Action), a Chairperson of the local school, a cub
leader, a member of the Inspiring Communities Network and a part-time
sports coach. He has worked as a national NGO youth director, a policy
manager in Central Government, a consultant on youth development, a
trainer in policy analysis and now a director.
Key themes across his activities are bicultural / Treaty of Waitangi perspectives, systems / holistic
action / thinking, positive child and youth development and grounding what we do in an authentic
spirituality.

Ian Leader

,

Manager Community Engagement, Westpac (NZ)
Ian has worked in and with the community for the best part of 20 years. For over a decade, he
has specialised in corporate citizenship, community investment and cross-sector collaboration.
Having left school wanting to be a rock and roll star, Ian has held a variety of roles for a variety
of organisations. Forced into a more permanent working situation by a mortgage, children and
declining hairline, Ian happened upon Corporate Social Responsibility (CSR) during his time with
Auckland City's Community Development team. He has been obsessed with the subject ever
since.

Carl Davidson

,

Chief Commissioner Families Commission
Carl Davidson is one of New Zealand's most experienced market and social
researchers and currently is a Director of Research First Ltd, the South
Island's largest market research company. He has been involved in research
in New Zealand for over 20 years, and has written and lectured extensively
about research practice in New Zealand.


Mark Brown

,

Principal Victory Primary School
Victory (diverse multi cultural school of 420 plus students) has been
transformed from a school with many social and educational needs and issues
to one, along with its community, that is widely recognised as an innovative
successful school and community. He is a strong advocate of Social justice,
Social capital, and Student Engagement. Mark was Awarded the Woolf Fisher
Travel Fellowship in 2008,S tudying in the U.K, Europe, and the USA where he
attended Harvard University. Mark has successfully been a principal for 26
years in both rural and urban schools. He has worked as a Leadership /Management Adviser for
University of Canterbury and Ministry of Education. He is presently seconded as Manager,
Ministry of Education Nelson, Marlborough, West Coast for 2011.



Louisa Erickson,
Whakatohea Maori Trust Board
I returned to Opotiki in 2009 after many years of working away to
work with my iwi Te Whakatōhea, on plans to improve the wellbeing of
my whanau over the next 50 years. I have returned to Opotiki with
two of my grown children and five mokopuna. I'm very happy to be
home.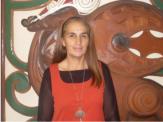 Jill Walker,
Whakatohea Maori Trust Board
Jill Walker is a community artist/cultural development worker who lives
at Lake Rotoehu with her partner Brian Potiki. As The Travelling Tuataras,
they are seasoned "inspirers" who have, for over 25 years, been working
in their unique way to support communities in telling their stories
through community art making. Working with the Katikati children and
Katikati Open Air Art's "We live here too" Children's Art Park and
Rotorua communities with the Street Banners projects, has been
highlights for Jill in her work alongside communities. More recently she had the opportunity to
support Rotorua Safe Families Network community as they created their own floats for the
annual Christmas float parades.


Pat Webster,
Victory Community Health
Pat has had extensive experience in the voluntary, political and trade union
sectors. She was Executive Director of the Council for International
Development, has been a Member of the Steering Group on Government
Voluntary Sector Relations and an inaugural member of the Board of the
Charities Commission. She is currently a PhD candidate researching
marketisation and charities.

Kindra Douglas,
Victory Community Centre Manager
Kindra has been the manager at Victory Community Health Centre since
supporting its establishment on the Victory Primary School (VPS) campus in
2007. Prior to this she was project leader on the community development project
(funded by MSD's Community Initiatives Fund and hosted by VPS), to explore
what this community wanted and aspired to which might support improved health
and wellbeing outcomes. Kindra has a broad background which includes education, publishing,
business, environmental and social justice and activism. She was awarded Nelsonian of the Year
2007 and a QSM for services to the community in 2009 in recognition for her work in Victory
and Nelson.


Hugh Lawrence,
OCVS
Hugh is Senior Advisor at the Office for the Community and Voluntary Sector,
located in the Department of Internal Affairs after a decade in the Ministry of
Social Development, Hugh leads the Office's work to improve and promote
good government funding practice of non-profit organisations. He recently led
work to develop the Code of Funding Practice and oversees the OCVS Good
Practice Funding website that includes the Code and an array of resources.
He leads a project to strengthen social lending in New Zealand and also runs
the long-standing Good Practice in Action seminar programme. This interactive programme of
case studies and workshops on 'what works ' to strengthen relationships between government
and the community sector is now in its seventh year. In addition to a long public policy career,
Hugh taught in the secondary and tertiary sectors and was Chief Executive of Basketball New
Zealand in the late 1990s. He has a strong interest in non-profit governance having chaired
national and local non-profit boards in the education and sport sectors for over 30 years. He
first qualified at Loughborough University in UK, holds a Masters Degree from University of
Waikato and is completing a Doctorate in Public Policy at the Victoria University of Wellington
School of Government.

John Forbes,
Vice President of Local Govt NZ and Mayor of Opotiki
John Forbes has been a member of the Opotiki District Council since 1986, and
Mayor since 2001. His capable capable chairmanship and leadership is also
recognised nationally and in December 2011 he became Vice President of Local
Government new Zealand. Regional and national roles include chairing the Rural
Sector of Local Government NZ (LGNZ), co-chairing the Rural Provincial Sector, filling the role of
Acting President of LGNZ from time to time, and chairing the Bay of Plenty Civil Defence and
Emergency Management Group. John is also active on a number of national working groups of
focusing on such things as climate change, engagement with Maori, economic development, and
is a member of NZ Walking Access Commission. John is a strong advocate of economic
development as the vital pathway to social development. He also powerfully argues the case for
more attention to the development needs and potential of rural communities which collectively
total the equivalent population for Wellington and Dunedin, represent a significant percentage of
NZ's land area and a considerable amount of our nation's wealth.

John Prendergast,
CEO Community Trust Southland/Chair Philanthropy NZ
John has been CEO of the Community Trust of Southland since 1998. A graduate
of the University of Otago, John is a chartered accountant by profession and
worked in public practice in New Zealand and the United Kingdom for several
years. He also held senior management roles with PowerNet, TrustBank
Southland and Tranz Rail prior to joining the Trust. John is Chair of Philanthropy
New Zealand and a board member of the Catholic Board of Management, Verdon College and St
Theresa's School. He resides in Invercargill with his wife Donna and their three daughters.

Judy Kumeroa,
Te Ora Hou Whanganui & Stone Soup
With passion and purpose, I started as a volunteer Youthworker back in '92 with Te Ora Hou
Whanganui. That has held me there, working alongside whanau & friends who collectively
believe in community led transformation. In recent years our focus has further localised to our
neighbourhood, a community action which we call Stone Soup. Te Ora Hou Whanganui has a
kaitiaki role to ensure the vision of Stone Soup is upheld.

Kari Beaven,
Rakiura/Stewart Island
Kari has lived on Stewart Island for the past 10 years and has a background in
working with threatened native species. In 2003 she helped launch a local
community-based habitat restoration project on Stewart Island, around the
main township of Halfmoon Bay, and had been the project's manager for five
years before she left to become a mum. She is currently involved in a number
of groups and committees, including a growing movement looking at how a
community led development approach from within our community as a whole,
could benefit the island's community. She currently runs a partnership in environmental
consulting, and works as a freelance guide for several local operators.

Penny Molnar,
Be Well Community Nurse, Victory Community Health.
Below is a list of relevant community activities and organisations I have been
involved with in the last 40 years.
•
Wellington Patients' Association which established the first Code of
Rights in the hospital.
•
Women's organisations and projects over 25 years
•
COGS Co-ordinator in Nelson and Marlborough. 1986 - 2002
Present involvements:
•
Member of Community Workers' Training and Support Trust - community development
group
•
Board member Whenua Iti Outdoors Trust.
•
Started nursing again in 2002 - present position since 2007
•
Member of Nelson Tasman Pasifika Trust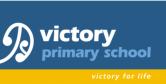 "Everyone Matters"
"Seize the Moment"

Follow us on:
Find us on:

Barbara MacLennan,
Inspiring Communities
I'm a fifth generation Pakeha, originally from Southland. Rotorua has been my
home for many years, and our two daughters have "grown up" here. I have the
delight of working for Inspiring Communities including as Regional Convenor in
the Bay of Plenty. I also work as Strategic Broker for Collaboration Bay of
Plenty.
My passion for being involved in community led development started with youth
politics in Wellington and led to roles in the non government sector at the beginning of my
working life. Since then, community led approaches have been a constant thread through my
work. I've worked locally, regionally and nationally in development and management roles in
local and central government, and in the community sector.

Rebecca Harrington,
LIFEWISE
A Community Development Worker with LIFEWISE and Takapuna Methodist Church
(Auckland). In 2008 they founded the 'Know Your Neighbours' project which helps
facilitate connections amongst neighbours and supports resident-led projects. This
led to the inaugural 2011 nation-wide campaign 'Neighbours Day Aotearoa'; a
collaborative community-driven initiative that aims to inspire people to be more
intentional with their neighbours.

Megan Courtney,
Inspiring Communities
My entry into professional life was working with the former Waitakere
City Council, helping facilitate and broker sector, place based and
citywide wellbeing partnerships and collaboration. Two years ago I
joined the Inspiring Communities staff team, with a focus on promoting,
supporting and connecting community-led development initiatives and
thinking across Tamaki Makaurau, Auckland. I'm passionate about
communities and the need for local people to be part of determining and actioning their own
local futures!

Sally Christie,
Jigsaw
Sally Christie is the national project coordinator for Jigsaw. She has been involved
in the health, social services and local government sectors for many years. Her
passion is discovering how communities can play their part in the well being of
children and their families.

Denise Bijoux,
Inspiring Communities
Denise Bijoux
Denise is a social researcher, evaluator and community development broker working in the
areas of community led development, health and well being, social justice, planning and
government at the local, regional and national level. She is currently the convenor for the
Auckland Community Development Alliance (ACDA) and also convenes learning and outcomes
for Inspiring Communities as well as lecturing part-time in the School of Environment at the
University of Auckland.
A key element of Denise's work is developing flexible collaborative models of partnership,
research and evaluation in complex situations. She is particularly interested in contributing to
the inclusion of diverse perspectives of communities.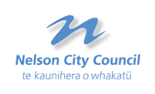 Sue Rei
Sue Reiworks for Great Start as a community connector in the Taita / Pomare rohe.
She was a primary school teacher in that area with experience both in NZ and
overseas over twenty years; did a five year lag at Rimutaka Prison as a librarian
and literacy teacher; worked in a variety of roles - family start, corrections, youth
worker education, general dogsbody and Mum

Laurie Durand
A long time Rotorua resident, Laurie's focus had been on community and
youth development throughout his career. He has worked exclusively for
"non-government" organisations, most recently for 21 years with Te
Waiariki Purea Trust. A focus on holistic wellbeing has been at the core
of his work– with active lifestyles as one important dimension. Outdoor
activity such as paddling or tramping has been used as a "medium"
through which people can learn and change, and has been at the heart
of many programmes, services and movements Laurie has innovated
and supported through his work. A consistent core message to funders and decision-makers
has been that expecting change through just working with individual young people is futile –
they are part of whanau and families, they are part of communities.
Laurie is semi-retired and works and volunteers part-time for a number of Rotorua
organisations including the Rotorua Youth Projects Trust, Te Arawa Waka Taua Trust, and Te
Papa Takaro o te Arawa.


Charlie Moore




Di Grennell
Di is the Director, Operations in the Whānau & Social Policy Wāhanga at Te
Puni Kōkiri National Office. Formerly a member of the taskforce on Whānau
–Centred Initiatives, Di is working with her team to support Whānau Ora
Implementation.
Di has a particular interest in strategies for social change. In addition to her
work with the Amokura Family Violence Prevention Consortium in Tai
Tokerau, Di's background includes provider development, education,
community research and working with tai tamariki. Di is a mother, step-mother, and 'Nana
Di' to six mokopuna. She and her husband Witi Ashby live in Wellington.



Bruce Maden
Bruce Maden is the CEO of Te Aroha Noa Community Services in
Highbury Palmerston North. Te Aroha Noa has a research partnership
with Massey University that supports its development as a learning,
teaching and research organisation, including articulating its theory
of change.

Ron Kjestrup
is Executive Director at YMCA Nelson, a member of the Steering Group
for Nurturing Resilient Youth and Deputy Chair of the Nelson Safer
Community Council. He is also a member of the reference group for
Tomorrow's Leaders Today.
Ron has a background in the media and the arts and has been manager
in the non-profit sector for a number of years including community
radio in Christchurch and The New Hub youth centre in Nelson.
David Stuart
David Stuart is a principal research analyst at the Families Commission based in
Wellington. He is the author of a research report exploring the history, features and
outcomes of the Victory Village approach: Paths of Victory: Victory Village (Victory Primary
School and Victory Community Health Centre) – A Case study.
Sue Copas
Sue Copas is an engagement adviser at the Families Commission in Auckland. Over the
last two years Sue has been part of a collaborative action inquiry process with a group of
innovative family whānau centred organisations doing research as practice and
documenting its effectiveness.









Supported by: