An inspiring line-up of internationally recognised speakers
Details of our confirmed keynote and invited speakers will be included here.  This page will be updated on regular basis so please make sure to check back again soon for more information.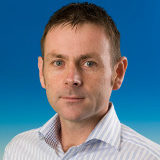 Carl Ashby
Manager Structural Engineering Wellington
WSP-Opus
Carl is a Principal Structural Engineer and the Wellington Manager for WSP-Opus.  Carl has 24 years of technical experience in the engineering profession with considerable experience in client and project team liaison and project delivery on a wide range of Commercial, Industrial, Residential, Health, Justice, Education, and Civil Infrastructure projects. 
Carl is a Fellow of Engineering New Zealand and a well-known leader in the structural engineering industry.  He is known principally through his ongoing contribution through technical societies for the advancement of earthquake and structural engineering.  He is a former NZSEE Committee member, a Past President of the New Zealand Concrete Society and current committee member, and a SESOC committee member for the last 10 years.  He has also been a committee member of the NZS 3101 concrete standard revision and is currently part of the committee for MBIE (Chaired by Prof Ken Elwood) to set guidelines for the seismic assessment of buildings with precast floors.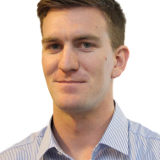 Andrew Baird
Structural Engineer
Beca
Andrew is a structural engineer with Beca based in Bangkok, Thailand. He obtained his Bachelor of Engineering with Honours in 2010 and PhD in 2014 from the University of Canterbury. Andrew has led the structural design on an extensive range of projects, including the soon to be completed 13 storey Engineering Technology and Design building for AUT University in downtown Auckland.
Andrew has a passion for improving the seismic performance of non-structural elements in earthquakes. He is a contributing author for Chapter 10 of the latest NZSEE assessment guidelines on secondary structural and non-structural elements. Andrew has been a co-presenter of several nationwide series of seminars on the seismic restraint of non-structural elements, and of precast cladding design and detailing. Andrew also led a recent MBIE commissioned research project to quantify the life safety risks posed by non-structural elements in earthquakes.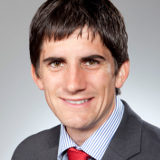 Brendon Bradley
Professor of Earthquake Engineering
Department of Civil and Natural Resources Engineering
University of Canterbury
Brendon is a Professor of Earthquake Engineering in the Department of Civil and Natural Resources Engineering at the University of Canterbury, New Zealand; and the Deputy Director of QuakeCoRE: The New Zealand Centre for Earthquake Resilience, which is a network of over 180 active researchers.  His areas of interest include engineering seismology, strong ground motion prediction, seismic response analysis of structural and geotechnical systems, and seismic performance and loss estimation methods.  He obtained his Bachelor of Engineering with Honours in 2007 and PhD in 2009.  Prior to joining the University of Canterbury in 2010, Brendon worked at GNS Science in Wellington, New Zealand, and as a post-doctoral fellow at Chuo University in Tokyo, Japan.  Brendon is an editorial board member for EERI's Earthquake Spectra and the Bulletin of the New Zealand Society of Earthquake Engineering.  Brendon has also acted as director of Bradley Seismic Limited since 2010, providing consulting services in several areas of earthquake engineering.   Brendon has received several notable awards for work with collaborators, including, the 2012 Ivan Skinner EQC award for the advancement of earthquake engineering in NZ; 2013 Royal Society of New Zealand Rutherford Discovery Fellowship; 2014 Shamsher Prakash Foundation Research Award; 2014 NZ Engineering Excellence Awards Young Engineer of the Year; 2015 University of Canterbury Teaching Award; 2015 TC203 Young Researcher Award; 2015 EERI Shah Innovation Prize; 2016 ASCE Norman Medal; and the 2016 NZ Prime Minister's Emerging Scientist Prize.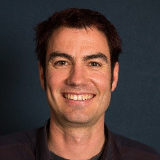 Alistair Cattanach
Director
Dunning Thornton
Alistair Cattanach  is a Director of Dunning Thornton, Wellington with over 20 years' experience consulting in NZ and the UK. His interest in heritage buildings, challenging architecturally expressive structures, and innovative seismic design feature throughout his career. He has been a proponent of the use of Damage Avoidance techniques including PRESSS, Base Isolation, and replaceable elements, being an early adopter of these techniques in concrete, steel and timber in New Zealand. He has recently contributed to the NZSEE Assessment Guidelines and the Base Isolation Guidelines, and the Residual Capacity task group, and is a Fellow of Engineering New Zealand. He believes appropriatly retrofitting existing buildings is a key societal role for engineers in the sustainable use of our building stock.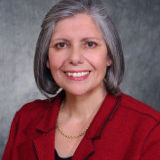 Mary Comerio
Professor of the Graduate School
Department of Architecture
University of California
Mary Comerio is an internationally recognized expert on disaster resilience and recovery. She has been on the faculty in the Department of Architecture at U. C. Berkeley for 40 years and has served as Chair. She worked as an architect on numerous public and private facilities, which led to her research on seismic rehabilitation, post-disaster recovery and reconstruction, loss modeling and resilience-based design.  She led the FEMA sponsored Disaster Resistant University Program, and the Building Systems Research with Helmut Krawinkler at the Pacific Earthquake Engineering Research (PEER) Center.  Comerio also served at co-PI on one of the National Science Foundation's Grand Challenge projects focused on the mitigation of collapse risk in nonductile concrete buildings. Her work was a key component of the Los Angeles Resilience by Design Plan.
She is the author of Disaster Hits Home: New Policy for Urban Housing Recovery (UC Press 1998) and hundreds of other research reports and scientific papers. In 2011, she received the Green Star Award from the United Nations for her work in post-disaster reconstruction in China and Haiti. In 2013, she received the U. C. Berkeley Chancellor's Award for Public Service for Research in the Public Interest, and the EERI Distinguished Lecturer Award. She serves as past- president of the Earthquake Engineering Research Institute, and on the Governing Board of the QuakeCoRE Center for Earthquake Resilience in New Zealand. She consults internationally on disaster recovery and resilience planning.