An inspiring line-up of internationally recognised speakers
Click on the keynote speaker name to view their bio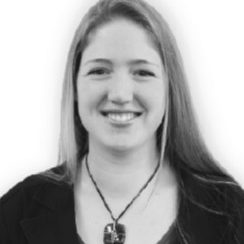 Olivia Carpenter; a UK based high flying power engineer and consultant who has specialised in 'New and Renewable Energy' including the electrical and mechanical aspects of both generating and distributing energy, particularly concentrating on renewable generation and innovative 'Smart Grid' technologies.
Olivia currently specialises in innovation within energy networks and future energy systems.  She has contributed to major innovation projects, including technical network innovation and future energy system projects.
This includes IET Future Power Systems Architecture 2 (Energy Systems Catapult), a project aimed to understand the functionality that is needed in the 2030 power system in the UK, the suitability of today's power system landscape to implement that functionality and explore alternative approaches to an agile power system.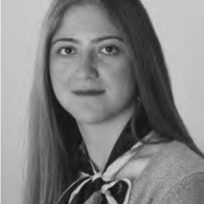 Shay Bahramirad; has led the most advanced microgrid project in the US and is the Director of Distribution System Planning, Smart Grid & Innovation at ComED, the utility serving the Chicago area.
Her major responsibilities include leading Smart Grid organisation across ComEd to develop the vision, business models, and investment strategy of the grid of the future initiatives such as merging technologies, microgrids and smart city deployments.
She is an Adjunct Professor at the Illinois Institute of Technology, teaching Microgrids, Elements of Sustainable Energy, and Smart Grid. Her other duties have included Chair of the board of IEEE PES Women in Power, Technical Chair of the 2016 IEEE PES T&D Conference and guest editor of technical journals.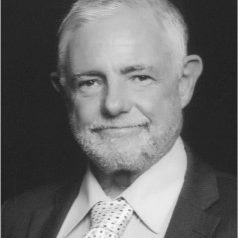 Rob Stephen; President of global organisation CIGRE, Dr. Rob Stephen was born in Johannesburg South Africa. He graduated from the University of the Witwatersrand in 1979 with a BSc Electrical Engineering degree. He holds both MSc, MBA degrees as well as a PhD in overhead line design.
He joined electrical utility Eskom in 1980 and is currently the Master Specialist in their Technology Group, responsible for distribution and transmission technologies of all voltages covering both AC and DC and was responsible for the smart grid strategy for Eskom.
He is past chairman of CIGRE SC B2 on overhead lines, and has held positions in CIGRE of Special reporter and working group chairman and has authored over 100 technical papers.
He was elected International President of CIGRE in 2016 and is also a Fellow of the South African Institute of Electrical Engineers (SAIEE) and was elected Honorary Vice President in 2005.  He received the SAIEE President's award in 2016.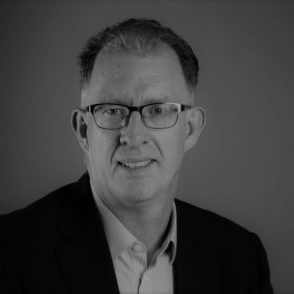 Asheley Johnston; is currently the Chief Solutions Director for the Asia Pacific region with over 25 years of experience in the technology industry. In this role, reporting to the General Manager of Business Solutions of Asia Pacific, Asheley is responsible for engaging with cross-functional teams that sell, deliver, implement and support the entire portfolio of solutions Landis+Gyr offers to the utility market. He is instrumental in establishing solutions strategy focusing on Advanced Metering Solutions and serving as a customer advocate within the organization.
 Asheley began his career at Landis+Gyr as a Solution Architect where he was responsible for system designs and technical analysis for Victorian mandated smart meter rollout and lead Landis+Gyr's device support into the Ausnet WiMAX system. In 2012, Asheley took on the role of Chief Solutions for Asia Pacific region. In this role, Asheley has successfully prime the APAC market for big data through our Meter Data Management system solutions that includes deploying one of the most complex solution to all the power companies in Vietnam. In Hong Kong he worked to leverage the next generation of Radio Frequency Mesh technology from Japan to embrace CLP's smart grid ambitions. Asheley was instrumental in positioning and establishing Advanced Metering Infrastructure and Radio Frequency Mesh in India prior to successfully architecting and advocating a mesh canopy solution for the country's largest utility, TDDL. His experience has helped customers and cross functional teams understand and embrace new technologies such as advanced grid analytics and wireless communications.
Prior to joining Landis+Gyr, Asheley has worked in leading technology consultancies across the globe for more than 25 years. His experience includes implementation of complex metering solutions such as Head End Systems and Meter Data Management systems in UK for utilities such as ScottishPower and the development of energy solutions for customers including the NHS and Marks and Spencer.
Asheley holds Bachelor of Science and Master of Science degrees in computing science from the University of Otago, New Zealand.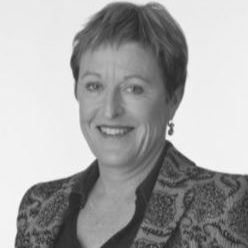 Alison Andrew;  joined Transpower as CEO in 2014. She has held a number of senior executive roles across various industry sectors, most recently as Global Head of Chemicals for Orica PLC.  She has also been a Director for Genesis Energy.
Prior to these roles, she held a number of senior roles at Fonterra Cooperative Group and across the Fletcher Challenge Group in Energy, Forests and Paper.  Alison has an MBA from Warwick University, and studied Engineering (Chemicals and Materials) at Auckland University.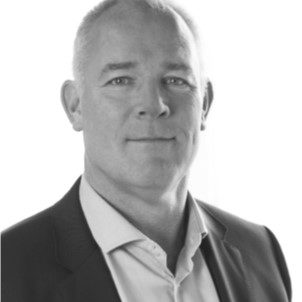 Neal Barclay; became CE of Meridian Energy in January 2018. Neal has held a number of Executive Leadership roles with Meridian Energy since he joined the Company in 2008 as Chief Financial Officer, including General Manager for Meridian's Retail Business, responsible for leading the marketing, sales, service and operational support functions tasked with delivering an exceptional customer experience to Meridian's Retail customers.
Before taking on the Retail role, Neal was General Manager Markets and Production, responsible for Meridian's hydro and wind electricity generation assets and Wholesale business. Aligned with this role Neal participated as a member of the Electricity Authority's (EA) Wholesale Advisory Group ("WAG") from 2010 to 2016 and the Board of the Electricity Retailers' Association of New Zealand (ERANZ).
Before joining Meridian in 2008 Neal held a number of Senior Finance and Leadership roles in a 13 year career with Telecom NZ Ltd.