NZ Institute of Physics 2023 Conference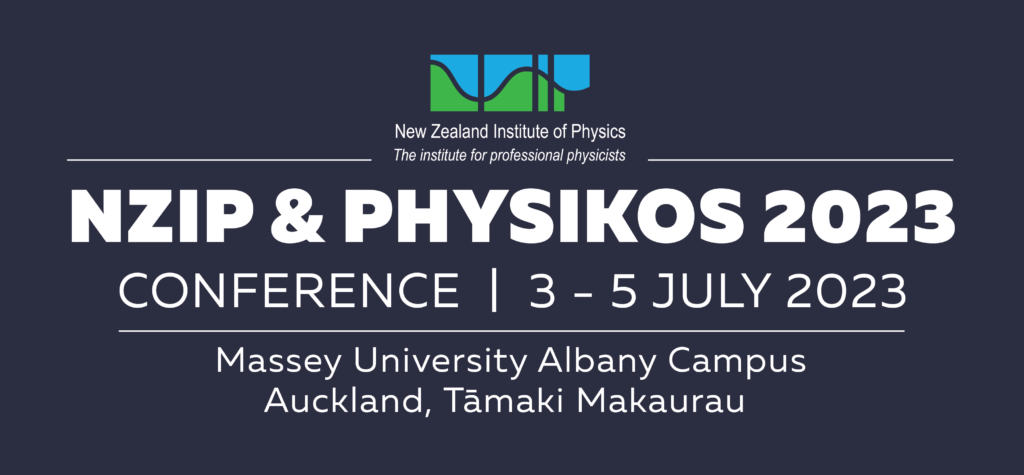 3 – 5 July 2023, Tāmaki Makaurau Auckland
We are delighted to invite you to Tāmaki Makaurau Auckland for the 19th Conference of the New Zealand Institute of Physics, incorporating Physikos, the New Zealand Physics Teachers Conference from 3 – 5 July 2023. 
Our venue will be Massey University Albany Campus, which is in the North Shore area of the city. The campus is across the harbour from Central Auckland, 15km away.
We will have an exciting line-up of speakers, with a diverse range of topics and expertise from throughout New Zealand. We will have experts in education and research, covering nanotechnology, quantum optics, space physics, astrophysics, climate physics, medical imaging technology and materials. There will be a public speaker offering and a conference dinner with our annual NZIP awards ceremony.
We look forward to meeting together so we can learn from each other and prepare to face the next challenges and to strengthen our community.
Visit our NZIP 2023 conference website
All Events
2022
2023
2024
2025
2026
All Upcoming Events
Archive
Next 3 Conferences