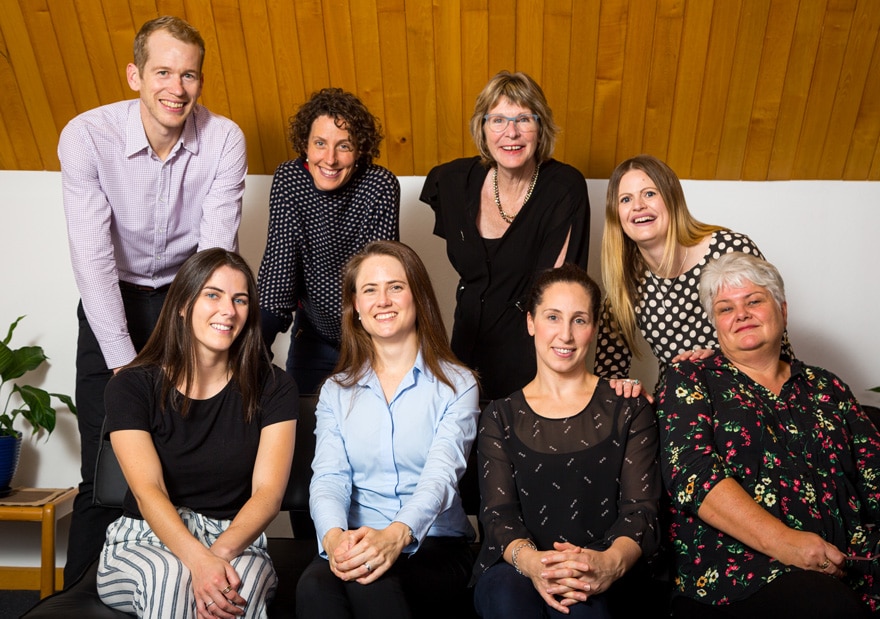 Successfully serving the conference industry since 1991, Conferences & Events have an experienced team of professionals to ensure delivery of a first class event.
We are a medium sized company with a national presence. Our team is large enough to cover changes in staff and small enough for us to work closely together and add another level of experience and support to each member of our team.
The Conference Manager is the main point of contact for the organising committee; managing meetings, juggling agendas and smoothing the way with advice, support and attention to detail.
Your Conference Manager will capture the conference vision, be proactive and ensure that the overall picture and all the details are brought together to smooth the way for the steering committee and present your organisation and conference in the best possible way.
Get in touch. We love to talk about conferences!
Janet entered the world of conferencing in London in the 1970's.  She established C&E in 1991 and with decades of experience, enjoys supporting and mentoring her dedicated team and representing the company.  Her role includes inspiring her team and clients to raise the bar so that each conference exceeds expectations and people leave with new ideas, learning and motivation.
Janet spent her formative years in London and has been involved in theatre life on the stage and behind the scenes.  Her knowledge of what it takes to put on a good show, born out of this passion, is another invaluable ingredient in the company ethos.
Amy Abel
Senior Conference Manager CEM
Amy has worked as Professional Conference Organiser since 2005 having spent her career organising national and international conferences in the UK and Europe, and since 2011 here in New Zealand.
Amy has experience organising conferences and trade exhibitions for clients in a wide range of sectors including medical, educational, engineering and scientific at venues all over the country. Amy is passionate about the events industry in New Zealand and loves the collaborative nature of how people work here.
In her spare time, Amy likes to take advantage of what her adopted home of Wellington offers. Music, restaurants, cinema, galleries, and of course the great events the city puts on each year.
Drew Matheson
Business Development Manager
Drew rejoined the Conferences & Events team at the beginning of 2019 after working in education for six years. He has a great enthusiasm for the systems, processes, and positive relationships that enable people to work effectively and efficiently. Drew enjoys having the opportunity to work with people from all sectors and ensuring that the conference experience is a rewarding one for all involved.
In his own time, Drew keeps busy with music, running, gardening, and spending time with his family.
Kerry South
Senior Conference Manager
Kerry joined Conferences & Events in 2017 bringing with her seven years of experience as owner and operator of a niche event management business, specialising in science and academic conferences. Prior to becoming a PCO she worked in science research where she would often gravitate towards organizing logistics and events so really it is no surprise she makes an excellent PCO!
Kerry has organised national and international events ranging in size from 20 to 1500 delegates and thrives under pressure with a very solution-oriented attitude.  Kerry loves to connect like-minded people and the platform for networking, discussion, development and publicity that conferences provide.
Claudette van der Westhuizen
Claudette graduated from the University of Pretoria with a BCom with distinction. She joined C&E in 2019, direct from South Africa, with 10 years of international conference management as a PCO under her belt.
With sterling references from clients and from her team at Europa Africa we are delighted to welcome Claudette to New Zealand and the C&E team.
Jen joined Conferences & Events in 2018 and brings her experience as an Event Coordinator at a membership organisation to the C&E team. Jen's enthusiasm for organising conferences, her can-do attitude and keen eye for detail bring together a seamless process working within her team and with clients, suppliers, speakers and delegates.
In her spare time Jen is kept busy catching up with friends and spending time with her partner, two young children and her two Siberian Husky dogs.