Whether you need the best possible company to manage every aspect of your conference, some damn good advice because you're on a tight budget or anywhere in-between, you need look no further.
Here at Conferences and Events we have been helping people like you since 1991 and know exactly what it takes to produce a great event.
We have been responsible for some of the largest and most memorable conferences in the country but we're also here to help if you are taking care of the planning yourselves and simply need to tap into our extensive expertise.
THE TOTAL SOLUTION
Detailed below is an overview of our total solution. This offers a broad insight into what makes us your benchmark event management
professionals.
PARTNERSHIP
Marrying your expertise with our wealth of experience is the key to a great conference.
We recognise that each organisation's needs are different; therefore we firstly establish a crystal clear understanding of your ethos, aims and desired outcomes.
Armed with this information we work with you to identify how we can help maximise the impact of every aspect of your conference.
From there we can produce a detailed budget, project plan and creative outline for your approval, which will then form the backbone of the various areas of your conference's production.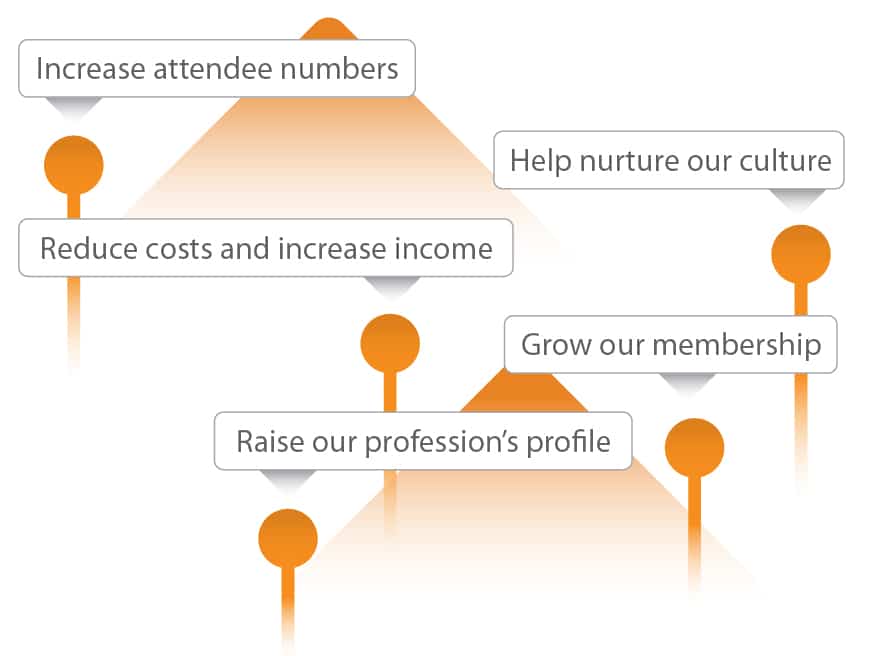 PROFESSIONALISM
Our knowledge and expertise makes your budget work harder to deliver a memorable event.
We combine excellent budgeting, secretariat and project management skills with the very best event management software to optimise the streamlining of every aspect of your conference's delivery.
We provide complete financial management and reporting; co-ordination of all print and web based material and cater for every last requirement of your delegates, sponsors, exhibitors and speakers.
Our team is totally committed to the success of your event and our unique management systems ensure we deliver – down to the very last detail, offering you total peace of mind.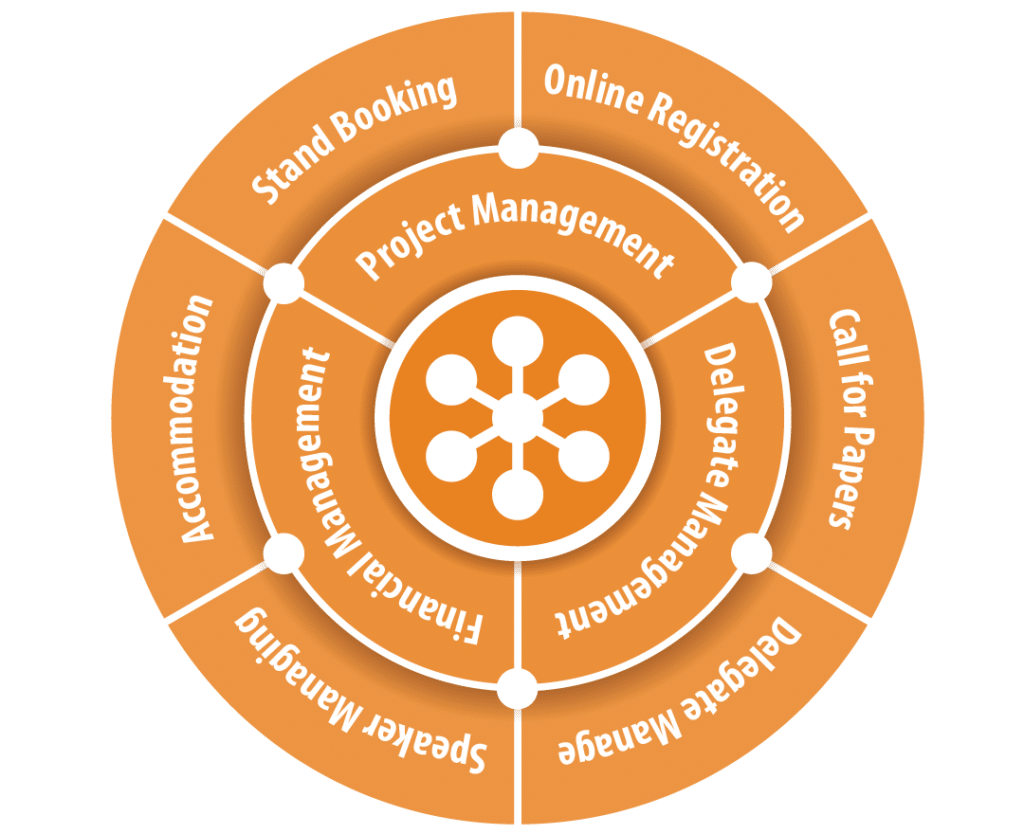 CREATIVITY
We take your brief and turn it into a unique, special and very successful event.
At Conferences and Events we're passionate about the power of communication and are driven by producing an environment that leaves your people feeling inspired.
Excellent marketing, the friendliness of our hosts and the creative ways we get people relaxed and interacting all add towards making your conference a great experience.
We know that what sets an event apart is leaving a lasting impression and we go the extra step to deliver those special touches that make an event unforgettable.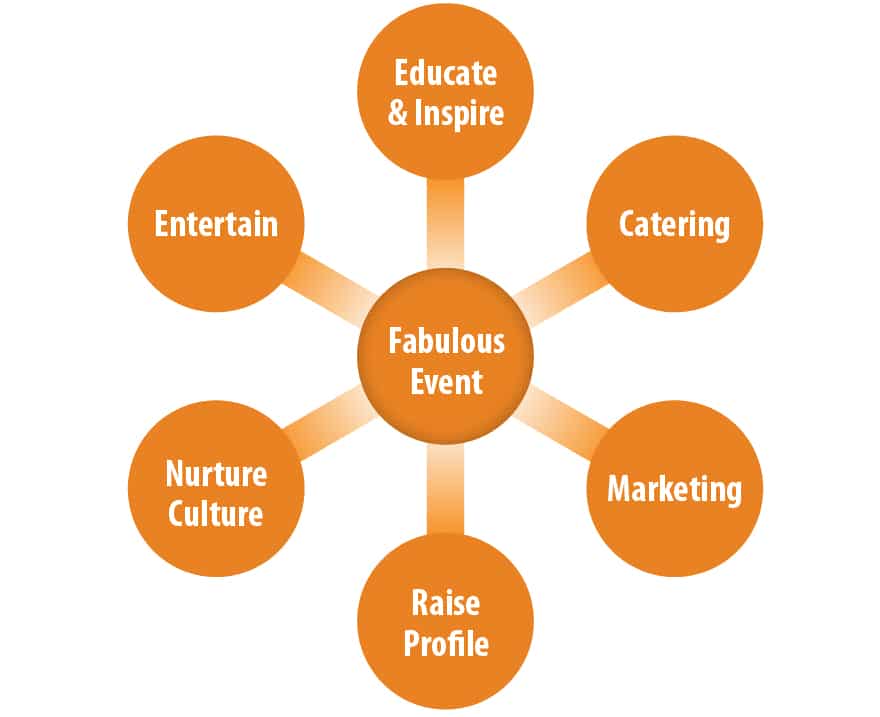 Conferences and Events have been helping people like you since 1991 and know exactly what it takes to produce a great event.